The Montresso* Foundation unveiled this past April the exhibition XXL #2. An annual artistic meeting around the question of monumentality, XXL #1 had already hosted in December 2017 presenting the works of four emblematic artists of the urban culture. For its second edition, XXL #2 will again unveil four visions that probe the notion of gigantism, through an open dialogue between artists RERO, Hendrik Beikirch, Kouka and David Mesguich.
Focusing on the human condition, this edition questions the space in a whole new perspective, offering the viewer an immersive and meditative experience. This problematic finds for each of the artists different plastic and graphic answers in a sort of archaeology of the future which offers to their art the freedom to exist in all their expansive potentiality.
RERO, Hendrik BEIKIRCH, KOUKA and David Mesguich's collective exhibition, XXL #2, is open at the Montresso* Art Space in Marrakech until May 31.

All images and video courtesy of Montresso* Art Foundation.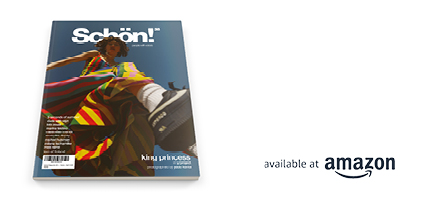 Discover the latest issue of Schön!. 
Now available in print, as an ebook, online and on any mobile device.