Swedish interior design firm Photowall have teamed up with London-based agency Peppercookies to create their latest collection, entitled "My favourite things".
Peppercookies is an agency which represents exclusively Scandinavian artists in illustration, photography and animation. Known for its quality and carefully selected motifs, Photowall is a company which specialises in wall murals and canvas prints, so it's easy to see why the collaboration is so fitting. Five of the artists from the London-based agency were selected to create two-prints each for the new collections, essentially displaying their favourite things.
The collection is very diverse encompassing a wide range of themes from buildings sitting on soft clouds to nature and floral designs. Photowall has worked with various artists in the past and now they're adding their collaboration with Peppercookies to their portfolio. Niklas Johansson, co-founder of Photowall said:
"It's always about a creative process and it's that something you can feel, that something real, that brings out that something extra. Things that mean a lot to you, that you like, tend to do that. That was the point of departure for this collection."
Each of the prints are different and many incorporate different aspects such as playful shapes and tributes to Mother Nature.
While butterflies may have been the most dominant nature print for quite some time, the move into using more insects to create different patters has become a soaring fashion trend. Flies, one of the collaborative pieces by Photowall and Peppercookies does just this, using flies to create patterns almost to the point where you don't realise the insect is being used. The 'Free in my landscape' piece is more direct in its approach to Mother Nature, using illustrations of animals to form the design.
Floral patterns are set to be big in spring 2015 and many of the designers of the collection have included floral prints in their work with 'Flourish' and 'Wild in my garden' being key pieces. The soft colours and natural tones are on-trend for the time of year and will add a fresh feel to any home. Using different plants and different colours, the pieces are able to showcase completely different aspects of floral design. With each piece being so different, it is easy to find one a favourite.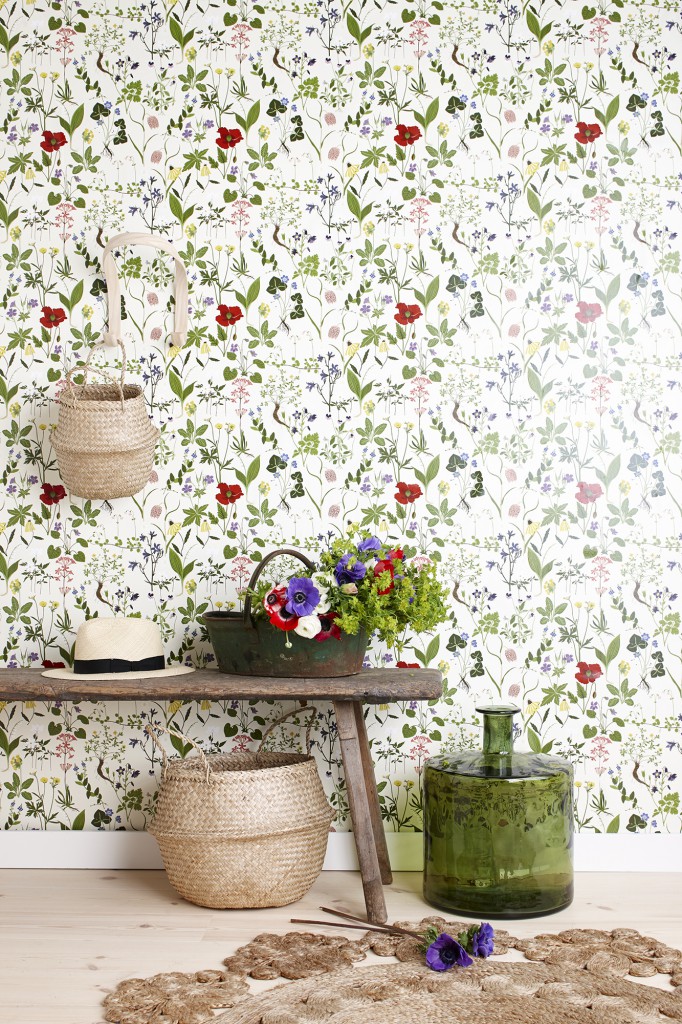 The five illustrators who have taken part in the collaboration are Mira Nameth, Lisa Billvik and design duo Edholm Ullenius – all from Sweden – and Michelle Carlslund and Mia Maria Overgaard from Denmark.