On multiple occasions, Denmark has been voted the happiest country on Earth. As the capital and most populated city of Denmark, Copenhagen supports that claim as a biking metropolis and advocate for clean technology. Happiness is clearly visible on the Danishes as they whiz by with lots of leisure time and modest expectations. Denmark boasts a strong social support and health care system, providing the freedom for one to live as he or she pleases. In Schön! 28, we spoke to Helen Russell, author of A Year of Living Danishly, to uncover the real secrets behind the happiness the country boasts. Not content with merely reading about it, we had to make a trip out to the country to see for ourselves.
A recommended first stop on your agenda would be to visit Nyhavn, a 17th Century waterfront, canal, and entertainment district. The brightly coloured buildings will surely grab your attention, as will the animated life in front of the bars, restaurants, and townhouses that line the block. The canal is also home to a number of historical wooden ships.
A trip to Copenhagen would not be complete without seeing The Little Mermaid statue. We could say that it's Copenhagen's equivalent to New York's Statue of Liberty or Paris' Eiffel Tower. Designed by Edvard Eriksen and unveiled in 1913, the bronze sculpture depicts a mermaid in the transformation process from fish to human. It is exhibited on a rock by the waterside at the Langelinie promenade.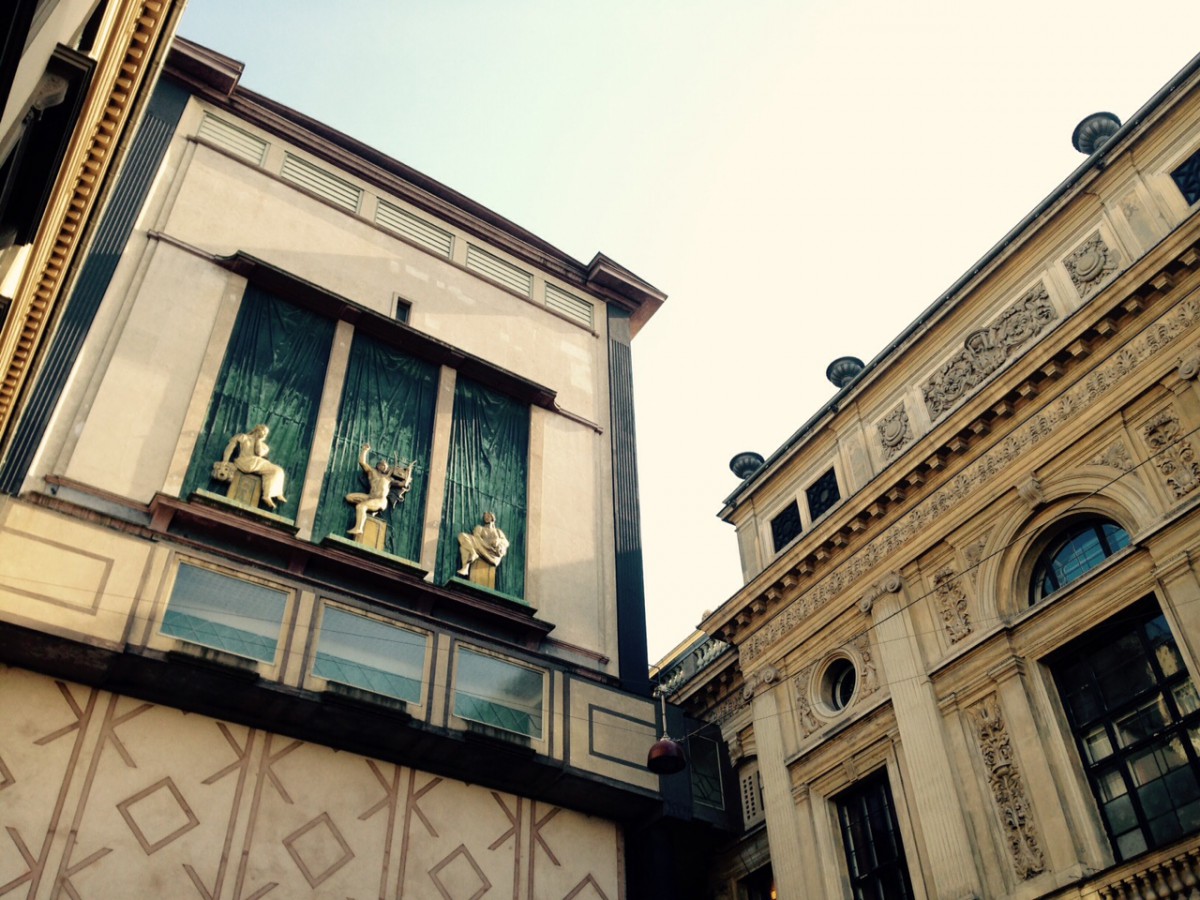 At Strøget, a pedestrian and car-free shopping area, you will find the same international brands you can find elsewhere in the world such as H&M, Foot Locker, and Urban Outfitters. While this district is one of the most popular tourist attractions in town, the smaller streets off to the side are much more interesting.  For a more authentic Danish experience, take a stroll down the side streets for independent retailers that boast Scandinavian design.
For an unconventional Copenhagen experience, wander around cannabis haven Christiania. Known as a self-proclaimed sovereign neighbourhood of around 34 hectares in the Christianshavn district, Freetown Christiania's "Green Light District" consists of various outdoor vendors who sell varieties from Skunk to OJ Kush for 10 – 15 Euros per gram. While authorities have attempted to shut down the drug trade, the cannabis market still thrives in Christiania. The area is also home to outdoor bars and shops that offer colourful clothing and smoking accessories.
While in Christianshavn, be sure to hit the Church of Our Saviour, a baroque church acclaimed for its helix spire with an outdoor winding staircase that can be ascended to the top, providing incredible views of the city. The church was constructed in brick and was fully completed in 1752. For an admission price between 35– 45 Danish Krone (4 – 6 Euros) depending on the season, you may climb 400 steps to the top of the tower.
Continuing your journey into Copenhagen's unique treasures, check out Rosenborg Castle. Constructed in the Dutch Renaissance style in 1606, the castle was utilised by Danish rulers until 1710. For an admission ticket of 90 Danish krone (12 Euros), you have access to a large collection of artefacts and furniture showcasing the wealth of royal Danish culture from the late 16th Century to 19th Century. The crown jewels in the treasury are another great highlight. After your castle visit, take a promenade around the lush castle gardens, perfect for a relaxing afternoon.
For excursions out of the city, Kronborg Castle is highly recommended as one of the most important Renaissance castles of Northern Europe. The stronghold was added to UNESCO's World Heritage Sites in 2000. Immortalized as the setting of William Shakespeare's tragedy Hamlet, Kronborg hosts performances of the play in the courtyard of the premises. Take a moment to learn about Frederick II and admire the tapestries in the exquisite ballroom. According to legend, the national hero Holger Danske has been asleep for hundreds of years in the underground passages of the castle. When Denmark is threatened by enemies, he will supposedly awaken to defend the country.
 The Louisiana Museum of Modern Art is located 22 miles north of Copenhagen. Hailed as the most visited art museum of Denmark, it boasts a varied collection of modern and contemporary art dating from World War II to the present day. Special exhibitions are the museum's strength: highlighting all mediums of art from video, to plastics, to photography, and interactive. Be sure to check out Alberto Giacometti's sculptures in one of the final halls. With a concert hall and sculpture garden, the museum experience is complete with a final tour outside the museum, overlooking the water.
 
Located on the eastern part of Jutland Peninsula, the city of Aarhus has a magnificent museum called ARoS Aarhus Kunstmuseum. Housing artworks from Francis Bacon and Lucian Freud to Vilhelm Hammershoi, the museum showcases pieces from both international and local talents. The journey throughout the museum is paralleled to travelling from hell to heaven as in Dante Alighieri's The Divine Comedy and the nine circles of hell. The white spiral staircase brings you through the different exhibitions until you reach the roof, which is a rainbow walkway that provides a panoramic view of the city of Aarhus. As you circle around the skywalk, the city is seen through all colours of the rainbow. This permanent installation breaks boundaries of the inside and outside by creating a dialogue between the existing architecture and the views of the city.
Copenhagen's trendy Meatpacking District, or Kødbyen, has transformed from a cattle market in the late 1600s to a fresh creative array of galleries, restaurants, nightlife, and small innovative businesses like studios and architecture firms. During summer evenings, concerts are held in the large open space, uniting the coolest of Copenhagen's population. Juicy Burger is a delicious joint that serves fresh burgers cooked before your eyes. During the weekend, a multitude of international food vendors set up shop around the space, offering everything from comfort Thai grub and hearty Mexican meals to subtle Italian delights. Kødbyen is an open and relaxed environment to enjoy the best of global tastes.
For a fresh and sophisticated dining experience, Aamanns Etablissement Restaurant serves smørrebrød, or open sandwiches, with seasonal ingredients. This Danish bistro prides itself on excellent service and exquisite craftsmanship in marrying distinct flavours in its dishes. Try the sampler for two people that'll tickle your senses; it consists of a variety of open sandwiches including herring, salmon, beef tartar, chicken salad, and more.
Höst Restaurant provides an upscale understanding of Scandinavian cuisine. Set in the cosy atmosphere of wooden tables decorated with numerous wine glasses, Höst's menu is as varied as it is unique. Try the Goose Breast glazed in prune juice with broccoli and sauce from roasted chicken skin.
Looking for the ideal brunch location? Don't miss Café Bacchouse that serves a complete hot brunch of tomato and onion omelettes, ham, cheese, fresh yogurt parfait, and hot house baked bread and pastries. The ambiance is warm and inviting with bohemian chic furniture, all different from each other, but still harmonious in this cute and cozy restaurant.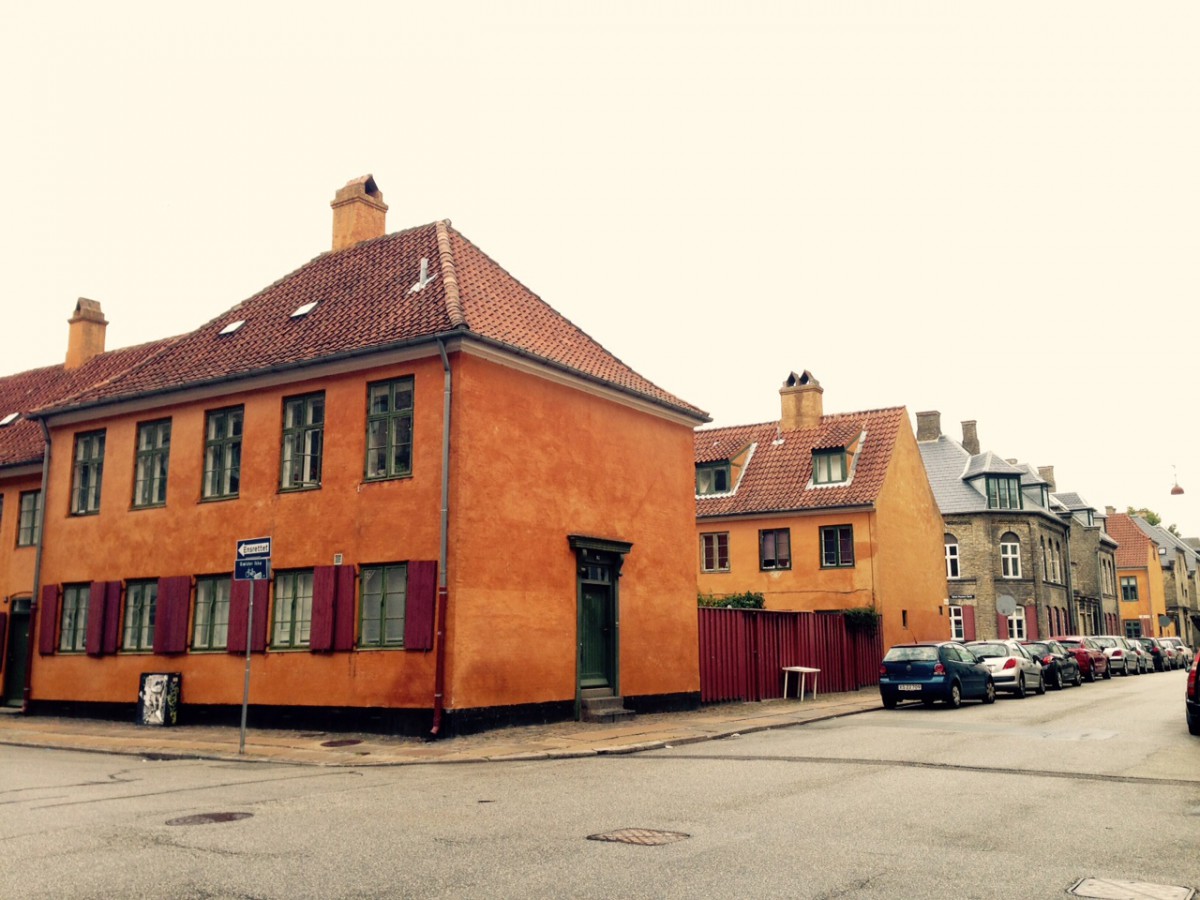 A charming hotel to consider during your stay in Copenhagen is Babette Guldsmeden, a hotel dedicated to sustainability and ecology. Offering sturdy recycled materials and organic bathroom products, the Babette outshines as an intimate and welcoming place to stay. The lobby bar is fantastic – we recommend the falafel, cheese plate, and tomato and buffalo mozzarella salad.
Copenhagen's infectious positive vibes and healthy lifestyle will have you coming back for more. We could all learn a thing or two from the Danish about the important matters of a fulfilling life in the daily choices we make – whether it's biking to work, taking care of the environment, or spending quality time with the ones we love. Denmark will undoubtedly shed light onto why it is indeed the happiest place on earth.
Words & Photography / Sheri Chiu
Schön! traveled to Copenhagen with Scandinavian Airlines and stayed at Babette Guldsmeden Hotel. Special thanks to Olympus and REVS Media Partner.
Discover the latest issue of Schön!. 
Now available in print, as an ebook, online and on any mobile device.