Focusing on the relationship between 3 elements, director Alexandre Souêtre envisioned 'Trichotomy' as a way to challenge binary conceptions — whether that be gender, sexual identity or the systematic human values. 'Trichotomy' (the division into/relationship between 3 elements) introduces that third element — i.e. the spectrum—, the grey area that begins and ends with the polar opposites. In other words, the true scale for emotions and rhetoric. The project tinkers with that concept through genderless performance, a 3-cinematographer format-approach, an unorthodox structure, but also and mainly via the collaborative effort shared with choreographer Ania Catherine, whose mission is to blur the gender and sexuality lines through bodies and seamless movements.
This Schön! online exclusive was produced by
Direction / Alexandre Souêtre
Director of Photography / Ryan Neddeau, Ariel Fisher & Luke Orlando
Choreography / Ania Catherine
Performers / Lydia Purves-Ware, Tyy Wells & KONA
Production / Mike Burgess
Gaffer / Taylor Leach
Key Grip / David Stoessel
Grip / Donny Watson
Make Up / Lili Kaytmaz
Fashion / Kevin Dinh
Scoring / Alexandre Souêtre
Production Assistants / Maxim Smirnov, Randy May & Kristin Deitrich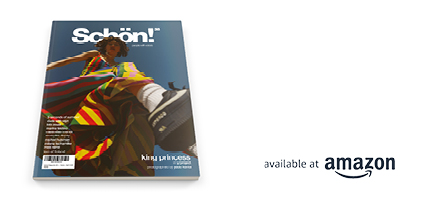 Discover the latest issue of Schön!. 
Now available in print, as an ebook, online and on any mobile device.