Tim Burton brings us time travel, epic adventures and some very peculiar characters.
When it comes to telling fantastical tales and bringing to life extraordinary characters, there's no one more qualified than the visionary director of Edward Scissorhands, Alice in Wonderland and Sleepy Hollow, Tim Burton.
It's no easy task taking on the adaptation of Ransom Riggs' blockbuster novel. The international hit topped The New York Times best-seller list for years and has sold more than 3.1 million copies. However, Burton was not one to be daunted by the prospect. "I really connected with this book," he says. "The material was very compelling – dreamlike, powerful and mysterious."
Following the death of his grandfather, teenager Jake [Asa Butterfield] uncovers a secret refuge on a remote Welsh island, known as Miss Peregrine's Home for Peculiar Children. Here, Miss Peregrine [Eva Green] presides over and protects a group of very unusual children, each with their own unique peculiarity and astonishing ability, from super-strength to fire manipulation. In particular, he bonds with the beautiful Emma [Ella Purnell], who has the power to manipulate air and has to wear lead shoes to stop herself floating away.
Jake soon learns that the 'peculiars' have some pretty powerful enemies, led by Barron [Samuel L. Jackson], and when Miss Peregrine is imprisoned by them, Jake must embrace his own peculiarity in order to save the children and save the day…
The film features an all-star line-up, including Dame Judi Dench, Terence Stamp, Rupert Everett and Chris O'Dowd, but it's real focus is on the remarkable younger members of the cast. To find out more, read our in-depth interviews with leads, Asa Butterfield and Ella Purnell, in the brand new issue 31 of Schön! magazine.
Miss Peregrine's Home for Peculiar Children is in UK cinemas in 3D and 2D on 29th September. Discover more here.
Words / Huma Humayun
Follow her on Twitter.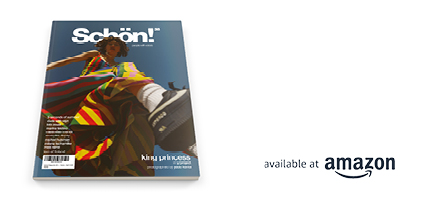 Discover the latest issue of Schön!. 
Now available in print, as an ebook, online and on any mobile device.