In Miss Peregrine's Home for Peculiar Children, Asa Butterfield holds a huge role in a highly anticipated film, but at only 19 years old, he is already an experienced leading man. As the eponymous hero in Hugo and Ender in Ender's Game, he was an orphan in 1930s Paris and a gifted space cadet in the future, respectively.
Having begun acting at the tender age of seven (after being discovered by a casting director at his school theatre club in London), Butterfield says he can relate to Jacob, who is also "taken out of his comfort zone. He's kicked out of his home and is taken to a children's home. He's totally out of place; in the deep end. Me, growing up in this industry, thrown into this world which, when I started, I knew very little about… I'm still trying to grasp it all. I think actors are some of the most empathetic people because they have to put themselves in positions where they feel uncomfortable or they've got to deal with something terrible. That really allows you to feel for people in the real world who are going through struggles and are having a tough time."
Miss Peregrine's Home for Peculiar Children is in cinemas on the 29th of September.
Photography / Gomez de Villaboa
Fashion / Marianna Frannais
Interview / Mike Furey
Grooming / Jennie Roberts @ Frank Agency using M·A·C Pro
Set Design / Sophie Dunnage
Photography Assistants / Elena Molina & Clemence Orozco Bello
Fashion Assistants / Sophie Whitmore & Sharna Callender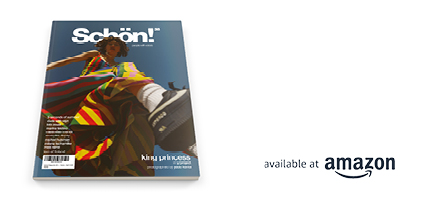 Discover the latest issue of Schön!. 
Now available in print, as an ebook, online and on any mobile device.