Taking garments shown in Mercedes-Benz Fashion Week Tbilisi Spring/Summer 2016, photographer and stylist Grigor Devejiev celebrates the work of Georgian designers in this Schön! exclusive online editorial. Arriving in locations around Georgia with model Lika Rigvava, clothing from designers such as Gvantsa Janashia, Avtandil Tskvitinidze and Tamuna Ingorokva have been set within the rigid lines of architectural environments. 
Devejiev's translation of the rich and opulent garments into wearable pieces enables audiences to view the pieces as individuals – ready to wear by urban and international women. Sheer garments by Tiko Paksashvili, Lela Eloshvili and Aka Nanitashvili juxtapose the tailored suiting of Nino Babukhadia and Keti Chkhikvadze, which embody Georgian sophistication. With another Mercedes-Benz Fashion Week Tbilisi due in May, we're eagerly anticipating the designs to be shown at the next edition. Read our interview with founder of ARTGeorgia, BENEXT and founding member of the Tbilisi Fashion Days, Sofia Tchkonia, here.
Photography & Styling / Grigor Devejiev
Make-Up / Christina Regini
Assistant / Lucia Devejieva
Model / Lika Rigvava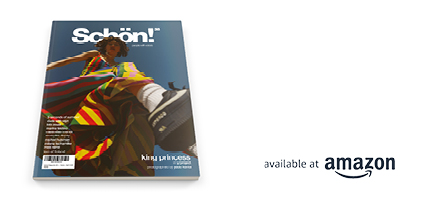 Discover the latest issue of Schön!. 
Now available in print, as an ebook, online and on any mobile device.