Since exploding onto the scene as part of legendary collaborative Pro-Era, Joey Bada$$ has cultivated a sound which fuses old school hip-hop with a forward-looking attitude.
He's a rapper wise beyond his years. On paper, his credentials speak for themselves, boasting collaborations with some of the biggest names in the music business and a string of hugely successful tracks. Beginning his career as a member of hip-hop collective Pro-Era, Joey has since carved a name for himself as a rapper whose effortless swagger and sharp lyrics hark back to hip-hop's Golden age, when the likes of Biggie, 2Pac and Puffy ran the scene. In recognising the power of music to incite positive change, now more than ever, Joey is looking to use his platform to inspire generations to rise up and make their voices heard. 
Speaking about his new album All-Amerikkkan Bada$$, Joey claims "it's the first body of work musically that I've made where it's not about me, it's about us, it's what's going on around me: I am really excited for this". This new direction is powerfully expressed in the music video for Land of the Free – the first single release from the album. Co-directed by Joey, the video shows a group of African-Americans being led through the dessert, climaxing in a standoff between the rapper and white authoritarian figures. The final product is a series of stunning shots, which Joey wanted to "visually please" viewers, but also to confront society's recent traumas.
With infectious beats, shrewd lyrics and an added layer of social commentary, All Amerikkkan Bada$$ is set to be the rapper's most dynamic and impressive release yet. Read the full interview with Joey Bada$$ in Schön! 32 here.
All-Amerikkkan Bada$$ is released today, available here.
Words / Daisy Schofield
This Schön! 32 editorial was produced by
Photography / Danny Lim
Fashion / Anthony Pedraza
Casting / Anissa Payne
Hair / Brendan Wiseman & Illeisha Lussiano
Make Up / Jessah Amarante using Bobbi Brown Cosmetics & Game Day
Photography Assistant / Keisuke Tsujimoto
Fashion Assistant / Danelis Cruz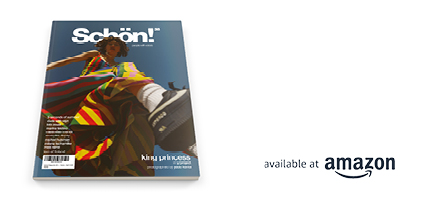 Discover the latest issue of Schön!. 
Now available in print, as an ebook, online and on any mobile device.