Following international fashion weeks and Fashion Film Festival events worldwide, Ukrainian Fashion Week have held Fashion Move On – a contest showcasing the works of designers, directors, photographers and artists who base themselves in Ukraine, held for the second time during Fashion Week in Kiev. Presented to a cinema audience, 5 winning films were chosen from 50+ applicants by an  international jury board including Schön! editor-and-chief Raoul Keil.
As a jury member, Schön! endorsed Kofta, a short film by Alla Karnalli and Kofta. Based in Kiev, accessory brand Kofta have collaborated with film director Alla Karnalli, creating a black and white conceptual fashion film, splicing, reconstructing and humorously animating the heroine in a whimsical narrative. 
Discover more about Fashion Move On here.
Film Director / Alla Karnalli
Fashion / Kofta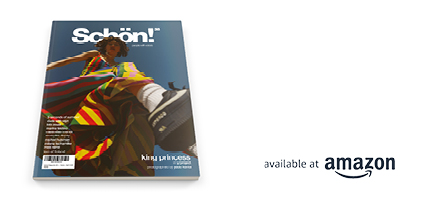 Discover the latest issue of Schön!. 
Now available in print, as an ebook, online and on any mobile device.