"I've always thought about how to put my feelings into a song," Andreas Bourani muses when remembering his first encounters with music. Gifted from a young age, he received a classical music education near Augsburg, Germany, and started performing on stage at only 10 years old. With his four-octave voice, one might have assumed he would go on to become an opera singer but, he explains, "I've always been fascinated by the expressive power of pop music. It's all about the right timing. Pop music is simplicity – within a few minutes, you need to create a world of feelings."
Singing about desire, hope and love, with a dash of melancholy, Bourani has amassed a legion of fans, especially in Germany, where his 2014 song 'To Us' took the charts by storm, becoming the hymn of a nation and a favourite during the Football World Cup. After his country took home the prize, his songs represented the euphoria of what was dubbed the "German summer fairy-tale". Since then, he's performed at major stadiums and television shows in Austria and Switzerland, as well as Germany.
Discover the full interview in the latest issue of Schön!
This Schön! 33 editorial was produced by
Photography / Felix Glasmeyer
Fashion / Saskia Jung
Casting / Anissa Payne
Grooming / Berenice Ammann
Photography Assistant / D. Junge
Fashion Assistant / Elena Gabbro
Words / Julian Gadatsch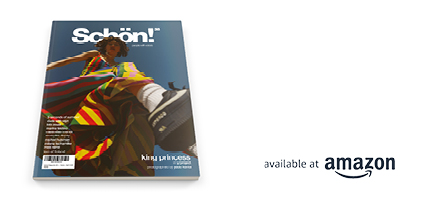 Get Schön! 33 | Taja Feistner by Alexander Saladrigas
in print 
as e-book download 
or on your mobile & tablet