Photographer Asuka creates a minimalist scene in this Schön! online editorial. In a silhouette galore, fashion by Kaori sees model Valentina cleanly clad in pieces by Keta Gutmane, Point and epic a la mode. Hair by Masaki Yoshinaka and makeup by Chino round off the scene.
This Schön! online exclusive was produced by
photography. Asuka
fashion. Kaori
model. Valentina
hair. Masaki Yoshinaka
make up. Chino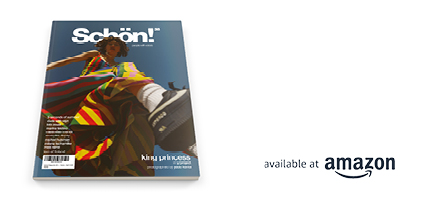 Discover the latest issue of Schön!. 
Now available in print, as an ebook, online and on any mobile device.