To get a taste of the bourgeoisie, there is no longer a need to travel back in time to 18th century France, instead a ten-minute journey on foot from heart of Central London can get anyone as close as possible to that tradition. L'Escargot is the iconic Soho based French restaurant that was established in 1927 by M.Georges Gaudin and has subject to a skilful restoration of très chic proportions.
At a time, the Greek Street haunt was a favourite rendezvous for London's French community, socialites and most revered thespians. Now the restaurant is set to see history repeat itself with an increase of creative communities, the rise of foodie-culture, and the general bohemian types who are set to make it their new eatery.
The Georgian townhouse that houses L'Escargot has stood for nearly three centuries and once served as residence for the Duke of Portland. During its time, the restaurant has hosted White Cube Gallery, Esquire and even food critic extraordinaire Fay Maschler's birthday, whose name proceeds her in the world of fine dining.
But despite the eatery's high-ranking guest list, L'Escargot is a restaurant first, and a social hang-out second. The esteemed chefs and dynamic menu make the societal attraction of L'Escargot seem all but arbitrary.
Head chef Oliver Lesnik, whose previous employers include Jean-Christopher Novelli and Angela Hartnett, masterfully fuses French cuisine with Asian spices and carefully curates menus consisting of daily specials and dishes that change with the seasons. For Lesnik, catering is encoded in his DNA; his father and paternal grandmother both worked as chefs. His father worked in the Claridge's kitchen where Oliver would most likely be found as a child, watching his father, unknowingly shaping the course of his own future.
The menu itself is accessibly priced; making provincial French dreams that little bit more tangible. Guests to L'Escargot can expect rillettes, steak tartare and your favourite amuse-bouche alongside homemade cakes and an exclusively French wine list, with bottles starting at £18. And true to the restaurant's name, snails sourced from both France and England are also featured on the menu.
L'Escargot is open from 11am until midnight six days a week and is a dog friendly venue with the canine cuisine every bit as haute as the human menu. Bon appétit!
Discover L'Escargot here.
Words / Jordan Gale
Follow him here.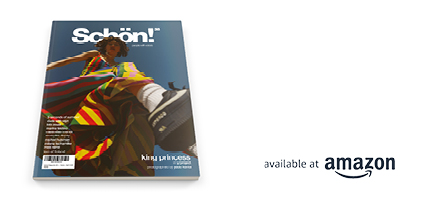 Discover the latest issue of Schön!. 
Now available in print, as an ebook, online and on any mobile device.