You might recognize Will Peltz from this summer's Netflix hit rom-com Sierra Burgess is a Loser, where he played bad-boy-epitome Spence. A New Yorker based in L.A., you'll surely be seeing plenty more from Peltz in the near future — regardless of field. From fashion to film, Peltz, a model-actor, is the perfect depiction of a mould-breaking, multifaceted persona in entertainment. As his latest project, Time Freak, alongside Sophie Turner and Asa Butterfield premieres this weekend, we catch up with the star to talk about a Sierra sequel, getting started in acting and blurring the lines in his professions.
You were born and raised in New York City but nearly a decade ago you traded the East Coast for LA. What you take the leap? What did you feel LA had to offer that NYC couldn't?
I love New York; it will always be my home, and I go back there often. There were just more opportunities for me professionally in Los Angeles. Also, you can't beat the weather here!  
Apart from acting, you've also had your fair share of modelling. Do you take both sides equally as serious or do you feel one has a greater importance in your professional life?
Acting is my passion, but I enjoy modelling. But actually, the two worlds intertwine more than people think.  As an actor, I step into the lives of my character and my job is to bring a person to life and execute the director's vision. As a model, my job is to bring the clothes to life and execute the designer's vision. Both occupations involve transforming my physical and mental self in some capacity. They both require a performance and a presence.

Is there any other creative arena you'd like to tap into in the near future?
 I think it would be fun to design something with one of my favourite brands, like Dolce & Gabbana or Stella McCartney.
You've been doing a lot of films lately… would you want to return to TV?
Absolutely! I love acting and any opportunity to do so I try to take advantage of.  
You intended to pursue a career in ice hockey initially. How did acting fall into the equation?
My sister, Nicola, got into acting first. I would help her read lines and very quickly realized acting was something I wanted to pursue.   

This summer you took on the role of Spence, the antagonist in Sierra Burgess is a Loser. How was it playing a character like him?
Spence is not the nicest person or boyfriend. It's challenging playing someone whose behaviour [and] personality are drastically different from my own. At the same time, it's also kind of fun playing a villain-type role and Spence serves as a lesson for the person you don't want to be [laughs].
The film blew up and some fans and some castmates have been talking about a sequel… would you be up for it?
Yes, sign me up! I think it's fair to say every actor wants the projects they work on to succeed, so it's always a wonderful and exciting feeling when people respond positively.  

Now you're onto your next project, Time Freak. What can you tell us about the film and your character in particular?
Time Freak is about a boy, Stillman, who builds a time machine to go back in time to get another chance with his girlfriend, Debbie, after she breaks up with him. I play Ryan, one of Debbie's close friends and who has feelings for her.
You revealed the film features your "first gay kiss". What challenges did you face preparing for the role? What did you like most about the process?
It wasn't a challenge when you just focus on the root of the action. A kiss is an expression of fondness and love between two people. It doesn't matter who you are kissing.
There have been multiple discussions about casting cis straight actors in LGTBQ+ roles and the message it sends. Since you're portraying this character, where do you stand in that discussion?
I think an actor is a blank canvas and sexual orientation shouldn't come into play when casting.

You star alongside Sophie Turner and Asa Butterfield. How was it working with them?
It was such a pleasure! Working with strong, talented actors helps you grow better as an actor yourself. I observed as much as I could while on set.
What's your secret to playing true to character in your roles?
All my characters start with a piece of me. I find a part of the character I can relate to. From there I expand and get creative, but having a small piece of myself in every role allows me to portray a truth I know.
After Time Freak, where would people be able to see you next?
I will be focusing on modelling and continue to be open to any other opportunities that come my way.

'Time Freak' opened in US theatres this Friday, Nov. 9. Watch the trailer here.
Get the full scoop of this shoot with our exclusive video here.
This Schön! online exclusive has been produced by
photography + art direction. Michelle Geneviève Gonzales
fashion. Douglas Vanlaningham
talent. Will Peltz
groomer. Grace Phillips
video. Jeannette
words. Sara Delgado
photography assistant. Jeremy Lazo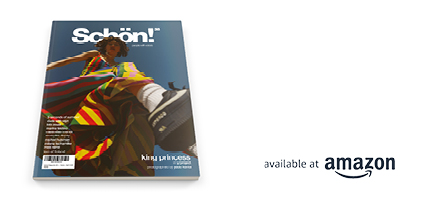 Discover the latest issue of Schön!. 
Now available in print, as an ebook, online and on any mobile device.