Putting emotion at the forefront, Pixie Lott is welcoming a new chapter. One that is more vulnerable, more open, or in her own words: "more me than ever." The pop-star has been keeping busy these past years: starring as a judge on the Voice Kids UK, headlining the West-End production of Breakfast at Tiffany's and having a high-profile engagement. Showing the world that there is more to Lott than the bubblegum pop-star that shot to fame at 18. Almost a decade later, she has proven she is far from a one-hit wonder and more than just a singer — she can really do it all — and now it is time for new music. This year has a lot in the cards for Lott. She chats with Schön! about her new album, finding artistic confidence and her upcoming nuptials.  

What you might not know about Lott is that she has written most of her own songs, and she has been writing since she was 13 years old. "Now at 27, you can imagine I have progressed a great deal. Songwriting is like a fine wine — it gets better with age!" she jokingly explains. "I think as you grow in confidence and have more life experiences it's easier to voice them out loud in a room of your co-writers. You don't mind putting ideas out there whether they are good or bad. When I was younger, I wasn't always up for getting my ideas across in case it backfired." With this new-found confidence, Lott has created an album which is "very honest and genuine." "I've loved really focusing on lyrics and melody and putting emotion at the forefront."
And the sound? What has made Pixie Lott such a success story in UK pop music has been her ability to merge diverse genres from pop to soul. However, in this candid album she is switching things up. "It has a very classic sound and that is the sound as an artist I love," she tells us about her album, "this will be a more focused sound because I'm working with a small group of people — something I've never done before.  That's why previously, I have merged and jumped genres a lot." Lott explains why she has become so bold now: "I definitely feel more comfortable to do exactly what I want to do.  To take control and do what feels right."

Perhaps this musical evolution can be credited in part to her formidable television career, from which she has diversified from "Pixie Lott, the pop-star" to just "Pixie Lott." Lott conquered television with a stint on Strictly Come Dancing and two seasons as judge and mentor on The Voice Kids UK, where we got to see the genuinely bubbly, amiable woman behind the persona. She explains why she made the move to the screen by participating on The Voice Kids, saying "I'm always up for being involved in things that excite me!  Working with young, talented musicians is one of those things so it seemed like the perfect thing to do.  I started out very young and I have the empathy and lots of advice to give!"
In the midst of her busy schedule, Lott maintains that her number one passion is and always will be music. "I always make time for music. Especially at the moment because I'm really into the new stuff I'm doing.  I've written most of [the album] out in LA and I set time aside myself to spend a whole bunch of time there and work with exactly who I wanted to work with."

It seems everything is going Lott's way this year, with not only music falling into place but her personal life worth celebrating as well, with a wedding coming up. Which makes this album extra special as she is celebrating love and life through music in it. When asked whether this personal joy has influenced her music, she answers affirmatively: "even subconsciously the songs seem to reflect real life. You will learn about all the recent experiences I'm having — I don't want to give the game away!  There are songs I've written about the wedding though so hopefully you'll get to hear it." Cheeky, but we're intrigued. We wonder what we can expect from the performer for the rest of the year. "For me right now, it is all about the music. I had a great time performing at all the festivals over the summer. Now, I will, of course, keep writing and start building a plan for the releases." 

With new music coming out and a wedding on the horizon, it seems Lott has manifested a real-life fairytale. Whether on TV, on stage or living the dream, Pixie Lott is always reminding us that she can do it all. 2019 is a year to watch this one, with fans eagerly anticipating the new album and a sneak peek into her wedding, we can be sure to find this happiness in her music.

This Schön! online exclusive has been produced by
photography. Yuji Watanabe
fashion + art direction. Belishi
talent. Pixie Lott
hair. Vincent De Moro @ Airport Agency
make up. Camille Siguret @ Marie-France Thavonekham Agency
video. Billel Ouazene
photography assistant. Edward Rivera
fashion assistant. Rudy Dumesnil
special thanks. Hotel Des Grands Boulevards @ La Vallée Village
words. Sarah Osei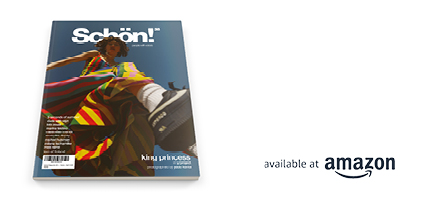 Discover the latest issue of Schön!. 
Now available in print, as an ebook, online and on any mobile device.