24-year-old Jake Miller is a quintuple threat: rapper, singer, songwriter, actor, and now, model. This Floridian shows his fans – who've dubbed themselves "the Millertary"- a deeper and more honest side of him with every release. In 2015, his EP Rumors captivated us with the heartfelt story of his childhood friend Dylan Andrew Schopp, who committed suicide at the young age of 21. In 2016, he awed us with his single First Flight Home. Now, having just successfully wrapped his first solo European tour, Jake returns with 2:00am In LA – released today – and is bringing his signature soulful pop back to the charts.
Jake ventured into the music world at a young age by composing his own songs and uploading them to YouTube "as a joke": "I've always had a passion for music but I never took it seriously because I didn't have enough confidence," he tells Schön!. "Once I started putting out a few songs on YouTube during my senior year of high school, I started getting amazing feedback and sooner or later the whole school knew me for my music. That gave me the confidence to truly pursue music as a career". Music became Jake's top priority once he decided not to go to college, despite getting into nine schools. "That's when I knew I had to work harder than ever and turn this dream into reality," he says. "I had something to prove after taking such a big risk." And that risk definitely paid off. By March 2011, Miller was opening for the likes of Snoop Dogg and Mac Miller during the first ever live performances of his career. Six years later, he is headlining his own tours. "It's incredible to be on the other side of it now, watching people scream the words that I wrote," he says. "To see the passion on their faces drives me to work harder because I want to do this forever". 
However, what really helped kick-start Miller's career was his winning the Samsung and T-Mobile competition – Kick it With the Band – in May 2011. "At that point, I was using all the money I had made working at grocery stores, golf courses, and gyms to fund my music career," he says. "When I won the Samsung contest, I was given $30,000 which I invested right back into myself for studio time and music videos. It was a huge help for me". Since then, his career has been unstoppable: releasing more than 35 singles, 4 EPs and a full-length album, all whilst landing record deals with labels such as Music E1 and later the prestigious Warner Brothers Records, home of the likes of Jason Derulo, Ed Sheeran, Bruno Mars, and Cher.
Name checking Eminem, Macklemore, Ryan Lewis and Drake as his musical idols, Jake admits his main inspiration and dream collaborator is John Mayer, having even a tattoo in his honour. "He has inspired me so much throughout my life. Not only as a musician but also as a human being," he says. "His lyrics do something to me that no one else's lyrics can do. His songs really make me appreciate my life." But, despite his infatuation with the Paradise Valley singer, Jake's greatest spur would always be the Millertary. "I owe everything to my fans. I would be nothing without them and the passion they have in me and my music is what keeps me going," says Jake.
Jake's style has evolved tremendously over the years. Having started off rapping at the age of 18, these last years he has been challenging himself to become a better singer. "I'm singing a lot more now," he says. "It is important as an artist to always evolve and always push the limits. No matter what you do in life, you should always be trying to get better and practice new things." To put the cherry on top of his already impressive trajectory, last year he decided to feature Olympic Gold medallist Simone Biles for the music video of  Overnight. "I discovered that Simone was a fan [so] I reached out to her on social media while she was still at the Olympics and asked her if she wanted to send me a video lip-synching my new song and that I would post it on my Instagram," he explains. "Social media kind of blew up and it was so much fun to watch. So when she got back to America, I asked if she wanted to be in a music video and she gladly accepted."
After the hit of his latest EP and the buzz from the namesake video, Jake decided to finally make the move from Miami to LA to further establish his music career. "Los Angeles is the place to go when you have a dream to follow," he says. "The energy here is incredible and always makes me want to stay creative. Also, the competition here is a lot stronger so it motivates me to work harder." The rest of 2017 –and 2018– promises to be an exciting period for the artist. Having recently signed with one of the world's most prestigious modelling agencies, Wilhelmina Models, Jake has set out to fulfil another of his long-life passions. "It's important to not only follow one dream but any dreams you might have," he explains. "Music will always be my priority, but I would love to see how far I can take it in the modelling industry as well. Plus the two industries go hand-in-hand and can build off each other."
But in between shoots, you can catch him touring throughout the US this summer, pursuing the 2:00am In LA promotion. "My plan for the next few years is to make a ton of music, put it out, and tour to promote it. Over and over again," he says. "Being in the studio so much fun but being on the road is what I live for." Jake's main priority is making music both he and his fans can relate to, thus stripping back for his upcoming project where he promises to bear his heart and soul. "Lately, I have been recording and producing straight out of my bedroom. No big fancy studios with a million people popping in and out. Just me in my bedroom," he explains. "Almost this entire project was created in my room. Learning how to produce and make my own beats within this last year has been one of the most fun and challenging things I've ever learned. I'm so excited about the future."
Speaking of 2:00am In LA, Jake explains that this project is different than any other project he has done before: "This is the first project I am putting out independently with no label," he explains. "I produced and wrote almost every single song from the lyrics to the beat. I connect with this project more than any project I've ever put out because I've been going through a pretty emotional year. I normally keep my private life to myself so it will be cool to finally show the fans everything I've been going through and everything that's been on my mind." The album will show fans a darker and more sensitive facet of Jake, both musically and lyrically. "It's definitely an emotional project," Jake admits. "I'm going through a break up after an eight-year relationship, so the songs are writing themselves. I do feel very vulnerable right now but it's important to capture that feeling and write my best songs yet. And I think that I have done that." In doing so, Jake goes backs to his roots: having not only written and produced but also rapping in it. "[My rapping will be] a nice little surprise for the fans," he says. "I've never been so excited for the world to hear a project of mine. I'm very proud of what I created."
2:00am In LA is released worldwide today and is available here.
Words / Sara Delgado
Follow her here.
This Schön! online feature was produced by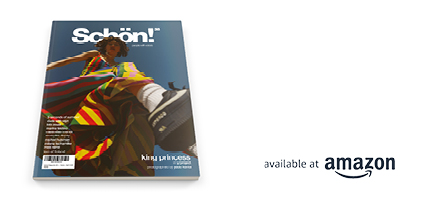 Discover the latest issue of Schön!. 
Now available in print, as an ebook, online and on any mobile device.