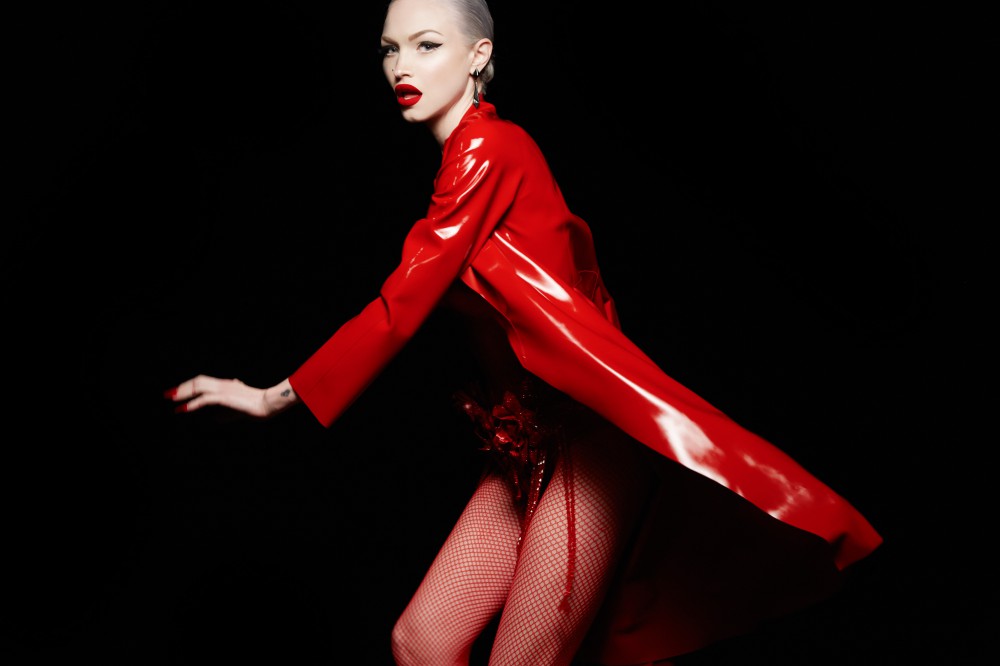 Ivy Levan, a.k.a "The Dame", has come along way since her pageant days in Arkansas, but her southern roots can still be heard in her sultry "swamp hop" ballads that have been quickly taking over the radio waves in the US, coast to coast. This vamp is on fire and it's catching quick; even music industry icons like Sting have taken notice of her powerful vocals. Their duo Drive My Car with Mike Einziger on the Late Show with David Letterman for the weeklong celebration of the 50th anniversary of the Beatles was monumental. "We met at a performance for one of our label events a couple of years ago. He heard my voice and fell in love… and the rest is history."
Ivy Levan has a unique stage presence that hasn't been seen for quite some time. Her combination of both audio and visual is extraordinary; her voice is commanding and her icy eyes paralyze. "The dame persona that I like to play is sexy and vampy. She's confident. She's a little dark and mysterious. You never know whether she wants to sleep with you, or cut your head off."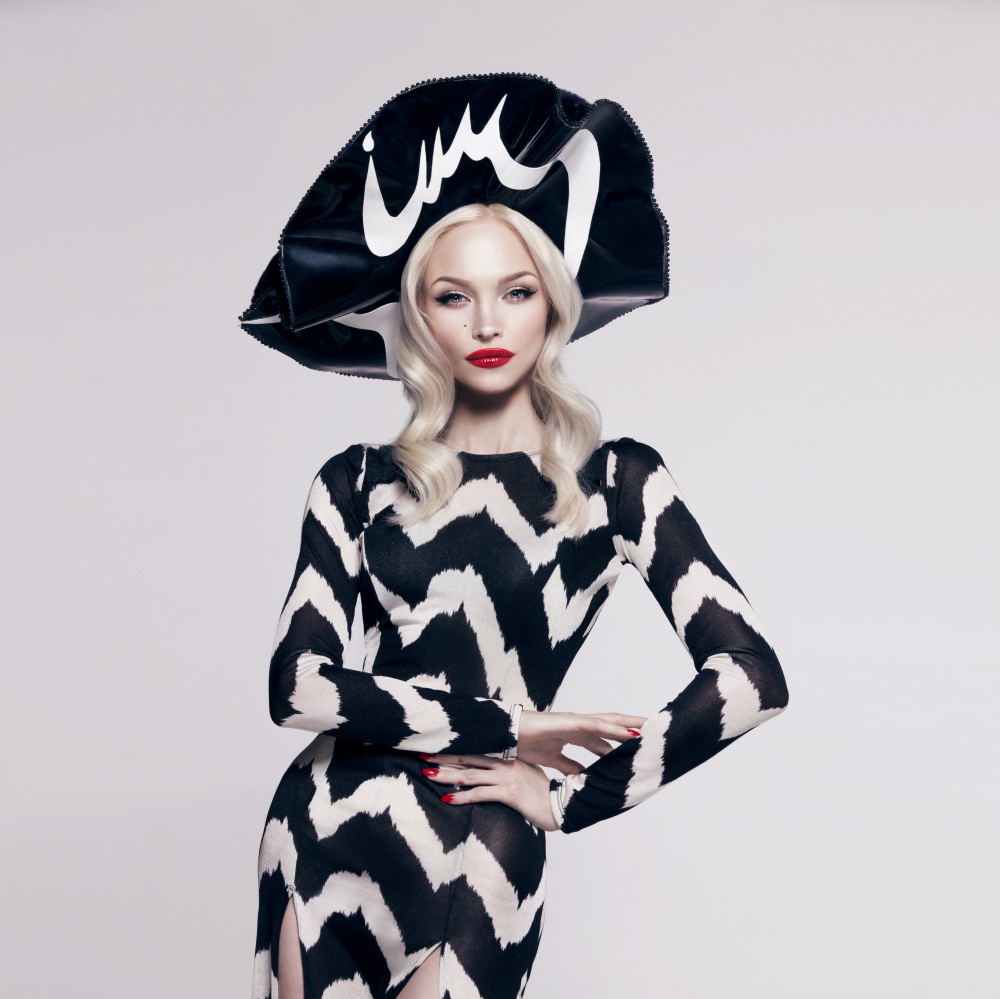 Heavily involved in every aspect of production, from her lyrics to her videos, her world is painstakingly created note by note, and she has her hands on each one. "As a model, you let someone else tell you what to do. When you're your own boss you're free to do what you want. You're able to take your creativity and apply it to your video, the visual aspect, which is what I enjoy." Her new single Biscuit reflects both her dark and playful side, from the dancing biscuit to her smoking cauldron. She laughs when talking about how her costar came to be. "The inspiration for Biscuit came from a dream. I just woke up one day and asked 'What if I made a biscuit with googly eyes on it?' The whole concept of Frankenstein and this whole bravado attitude happened naturally."
Bevan's music is very much like hearing an excerpt from a diary. "Everything on the record stems from fun, to being free, to being vulnerable, to being sexy and everything is kind of a nod to every kind of thing in my life. Every song is a story, an actual story. The lyrics are extremely honest. We could be in a car and someone can cut me off. I'll be fucking pissed and I could write a song called Get Yourself Killed. It's very in the day of. I live with my producer and other writing partner, so at any moment we can get inspiration and run upstairs and track something. It's very easy for me to be creative and weird."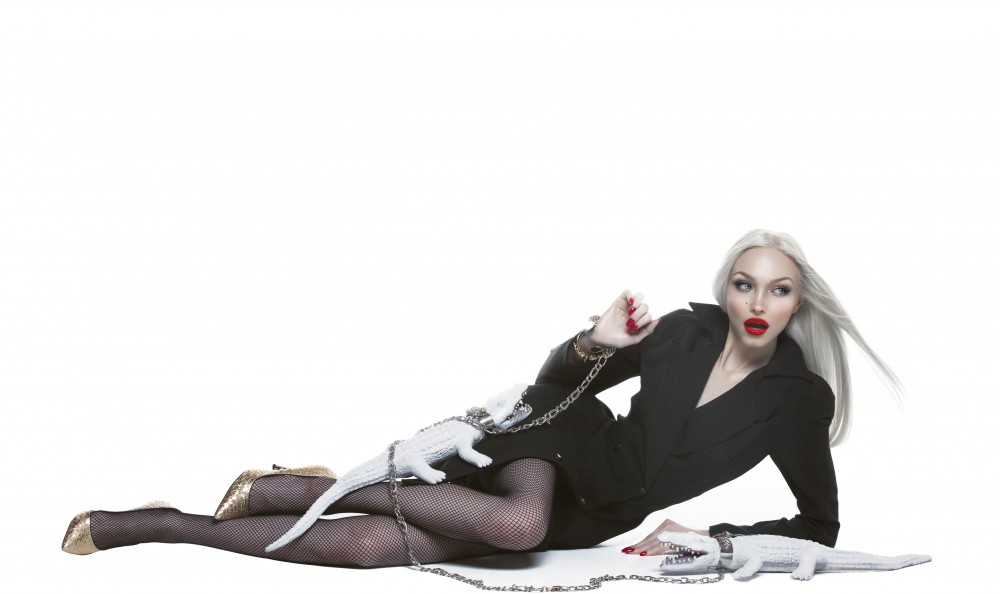 There are also tracks that reflect the deeper parts of this dangerous damsel. "There's one that will be on the record which for me was kind of a difficult track because it was so personal and honest. I definitely had moments where I cried. It's a very honest song about saying I know I've messed up a lot, and I know where I've come since that relationship."
This sultry siren has also caught the eyes of both Diplo and major companies like Beats by Dre. "Beats makes some amazing headphones and luckily they're tied into my label so I get to try all their new stuff. As far as the Beats project, that was more us trying our first project together, kind of testing the waters. I got to know the Beats team, and it was a fun experience as far as that goes. They're amazing! It's funny because when I got there they wanted to put me in white and I kept telling them I don't wear white, I wear black, so I had to figure ways to keep my vampy style tied in and make my look a little darker on the outside." She giggles, adding, "I might have gone a bit overboard."
Anyone who has caught the flames of her fire can all agree on one thing: Ive Levan is most definitely one scorching song maker. Keep an eye out for her movie debut, and be sure to pick up her full album set to launch August 25th this year.
Interview / Mynxii White
Photography / Brian Ziff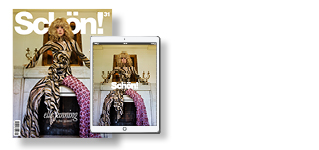 Discover the latest issue of Schön!. 
Now available in print, as an ebook, online and on any mobile device.