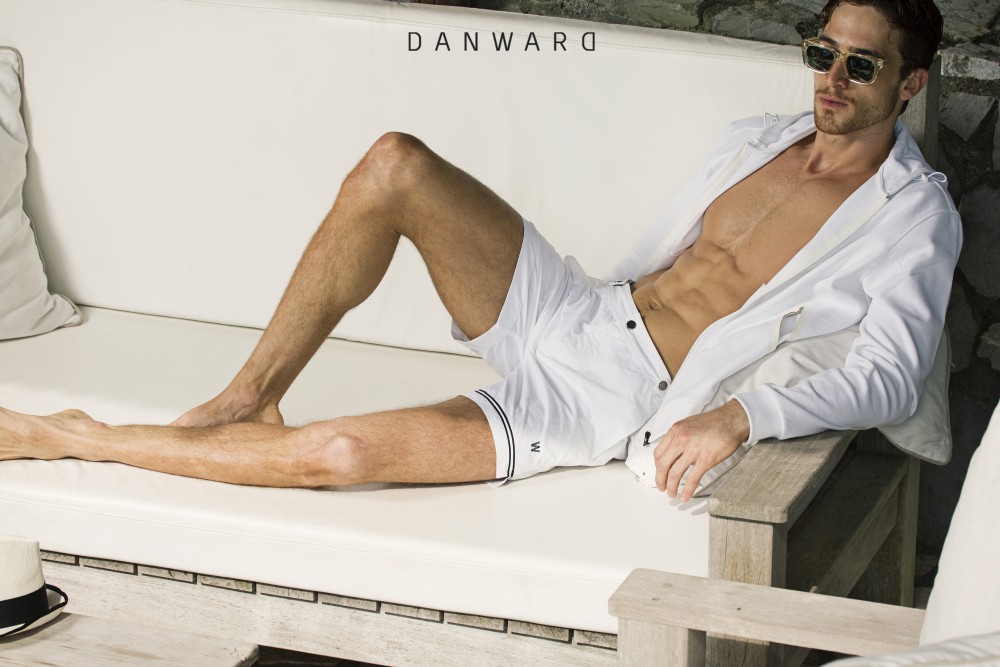 The sun always shines somewhere in the world. At least, that's as far as Dan Ward is concerned. Catering, with a dedicated sense of religiosity, for the vacation hungry generation of travelling men, Dan Ward creates chic swimwear and sophisticated apparel for on and off the beach. Sleek, professional-worthy swimwear sits perfectly alongside delectably simple footwear – a chic addition to any man's summer apparel. Schön! sits down with the American-born designer, to discuss his love for swimming, Italian design and quality.
You've been working for over 20 years in the luxury industry – what experiences did you have at previous houses?
I have been fortunate to work for some great companies and over the years and have had the experience of leading design, merchandising, marketing, and product development. This 360-degree view of the business enables me to be both strategic and hands-on when needed.     
When I first moved to Europe, I landed in Paris at Hermès, where I was responsible for men's ready-to-wear global commercial development. I then hopped across the channel and joined Alfred Dunhill. In London, I lead the collection development for menswear and footwear. Bally in Switzerland was my next project, and there I was responsible for repositioning and redefining the brand's products. Finally, just prior to starting my-own brand, I was the President of Design and Merchandising for Calvin Klein Europe and Asia.
My global experience was invaluable when I was first launching my brand as I was able to leverage my address book and get both manufacturers and retailers to partner with us. This gave us a foothold right from the start.
You've previously worked both in both marketing and design – are these skills that were key for you to move into designing your own line?
The fashion arena is fiercely competitive and to be success today you cannot merely design cool or attractive products, you must design products with value, which means that they must be designed with purpose, be intelligent, be appropriate for your target.
To do this, you must be crystal clear as to who your target is, how your product preform, what it should look like, how much it should cost, as well as how you should market it.
Certainly having managed the product cycle for many other brands gave me the confidence that I could do it for myself. The biggest hurdles that we have to overcome today are not the challenge of design or merchandising, but is how do we establishing brand recognition.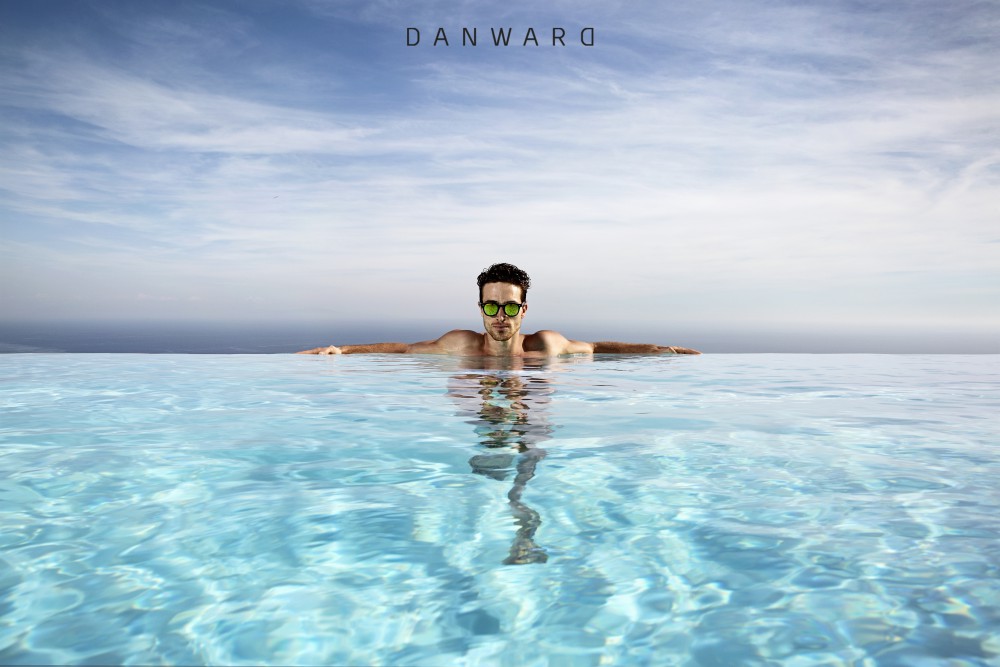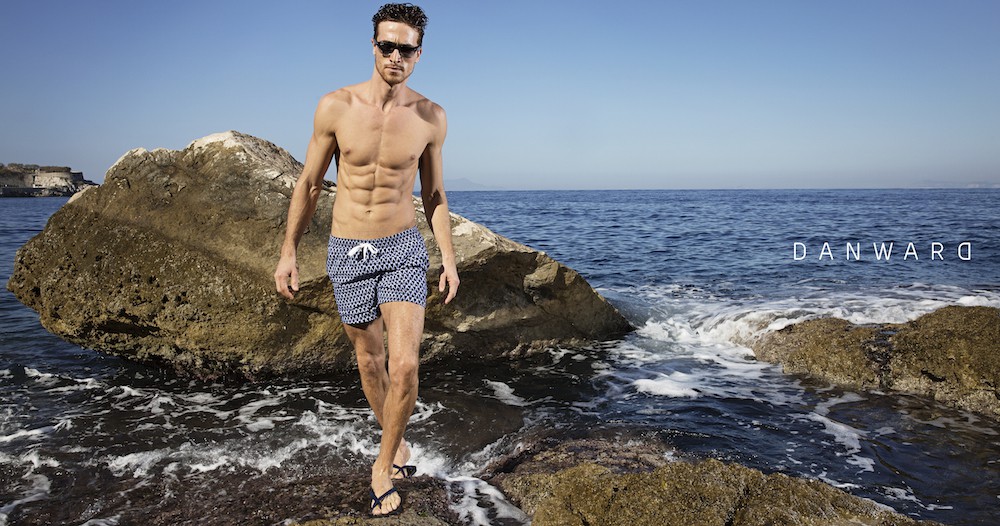 How did you make the transition into founding your own brand?
I have always known that I would eventually create my own company and I finally took the decision while I was still President of Design and Merchandising at Calvin Klein.
I was spurred to create my collection, as I was frustrated at not being able to find modern, luxury wear for my 'off-time'. Here in Europe, we've elevated vacationing to a religion and I was challenged to understand why, as a man of style, I could not find urban, cool, edger swimwear and accessories for my vacation.   Simply, I could not find luxury resort wear for my taste.
With my background in design, merchandising as a swimmer and lover of summer, I felt uniquely capable of addressing that miss in the market and so I set out to design for men like myself. It was no more complicated than creating chic-cool, on-off beach products with unquestionable quality for fashion aware men.
Our objective today is to design everything a man would need in his suitcase for a chic holiday or weekend away.
What were the priorities and founding principles when creating your own brand?
We strive to design refined, unique, urban swimwear that is of the highest quality, and sophistication, and to deliver a great value to our customers.
Finally for us – quality always trumps quantity.
Where and when was your fascination with summer born?
As a child, we always lived on or near the beach.   From California to Florida to the costal beaches of North Carolina, we were never more than a stone's throw from the ocean.
When I was of eleven, my family moved to an island in the South China Sea – Okinawa.   The ocean, coral reefs and costal shores there were breathtakingly beautiful and we were quite literally living in a tropical paradise. Surfing, scuba diving and swimming competitive were everyday activities for me and my brothers.
Living there, I came to understand and continue to believe is that summer is not a season – but a feeling – a sense of freedom – a release.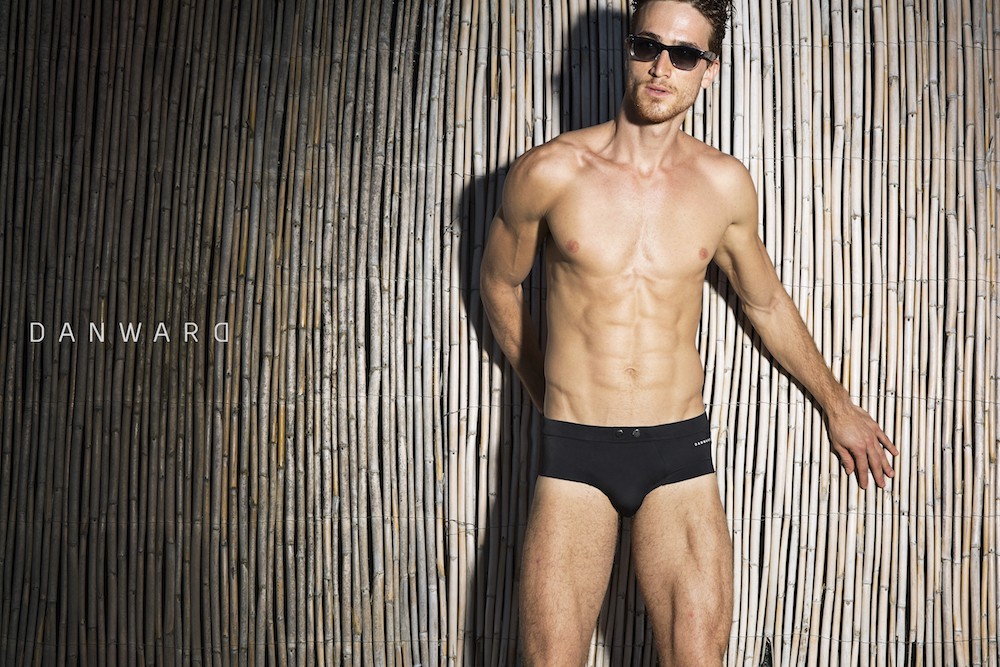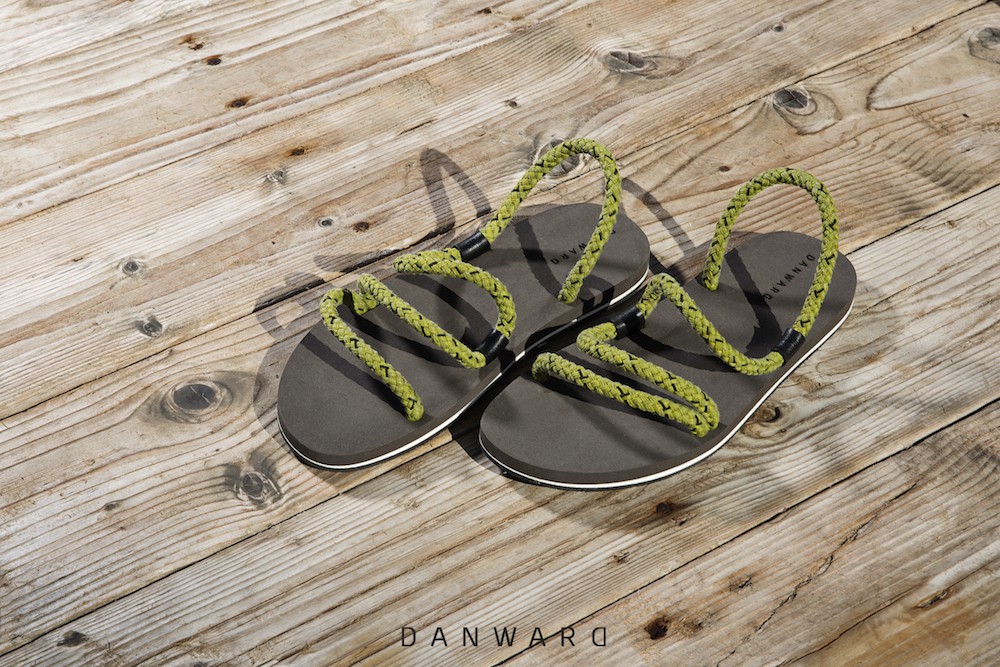 What role does travel have in your life? How does this influence your design process?
People and placed are the main sources of my inspiration.
The product of nomadic parents, my life has been one long voyage. I was born in the USA; grew up in Japan and have spent my adult life hopscotching around Europe from Paris – to London – Zurich and Milan. Professionally and personally – I continue to travel to all corners of the globe.
In the end, I guess you could say that I am an American designer that combines my vision of modern European style, with Italian craftsmanship and the pair down linear aesthetic of Japan.
Has swimming always been a personal passion of yours? Do you still dedicate time to it?
Indeed swimming is very important to me and I guess you could say I am addicted to it. I still swim six to seven times a week and clock in nearly 2 hours a day. I am hooked on the high that I feel after a long and challenging workout and I still love to compete.
Swimming not only helps me to stay fit, but also to stay focused both in my personal and business life.
Being a national champion swimmer, how does your insider knowledge of the sport influence the design process? Do you work with sportsmen to design the pieces?
Competitive swimming has not only impacted my collection in terms of fit and functionality but also in terms of color. The idea of merging of technical features with fashion is exciting and absolutely on trend. It is something that we continue to execute in our sport wear line.   Additionally –to contrast aggressive sport colors with sophisticated muted naturel pallets – seems very modern to me.
Currently we are the equipment sponsors of my swim team. So I am dressing quite a few athletes and trust me – they are not shy about giving feedback!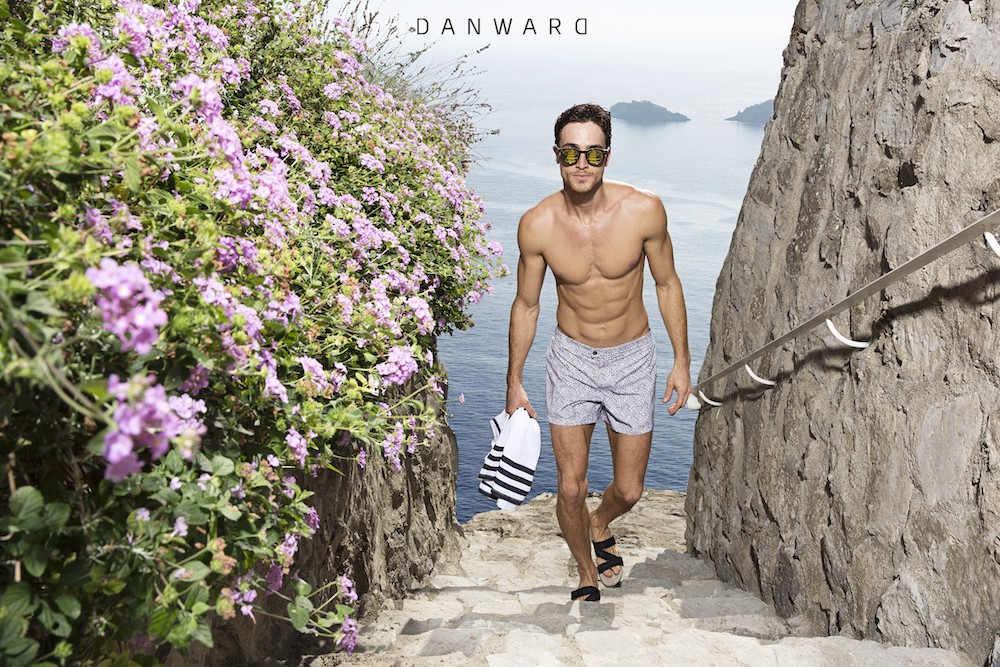 What are the technical qualities and features that differentiate Dan Ward pieces from the swimwear and footwear from others?
Our objective is to design cool – urban swim that is chic, absolutely comfortable and that performs exceptionally.  
To do this, we first focused on fabric, which were developed here in Europe. Unlike our competitors – I decided to use a plain weave rather than a canvas. This gave us a lighter and softer hand feel, thus making our shorts super comfortable to wear.   All our fabrics are quick drying and have exceptional breathability, are chlorine resistant and maintain their shape and color. Finally, our Lycra provides UV protection up to +50 UPF.
In construction, our seams are always reinforced, either with an over-lock or a double-needle stitching. All of our metals, zips, and trims are treated to resist corrosion.  
Our footwear – is 100% focused on summer solutions. We used super soft micros and rubber bottoms and combine them with treated leathers and nylons to product chic styles that work on the beach but also look great on deck or in the city.
Who wears Dan Ward? Who is the Dan Ward man?
Everyday, I am inspired by individuals who have the strength of character to develop their own personal style and the courage to express it.
I design for men who have a strong sense of self – who seek quality, are travelled, educated and curious.
Finally, what are your plans for the future of Dan Ward?
We are already getting quite a number of requests to extend some of the concepts developed for men into women's. But to be honest, for now I would prefer to fully establish my men's line before taking on other challenges.  
That said, I already have a few ideas bouncing around in my head.
Discover the Dan Ward Cruise 2016 collection here.
Follow Dan Ward on Instagram.
Like Dan Ward on Facebook.
Follow Dan Ward on Pinterest.
Follow Dan Ward on Twitter.