The marriage of technology and fashion has been both an intrepid journey and a laborious task. While, on the one hand, technology has undoubtedly contributed to the rapid evolution of fashion, with new production methods and materials appearing in rapid succession, the incorporation of fashion into technology, on the other hand, has had the tendency to be awkward, gimmicky or experimental. Wearable technology was pioneered by the likes of Alexander McQueen and Hussein Chalayan, where fashion perfectly embraced technology, in genius, but ultimately spectacularly impractical, designs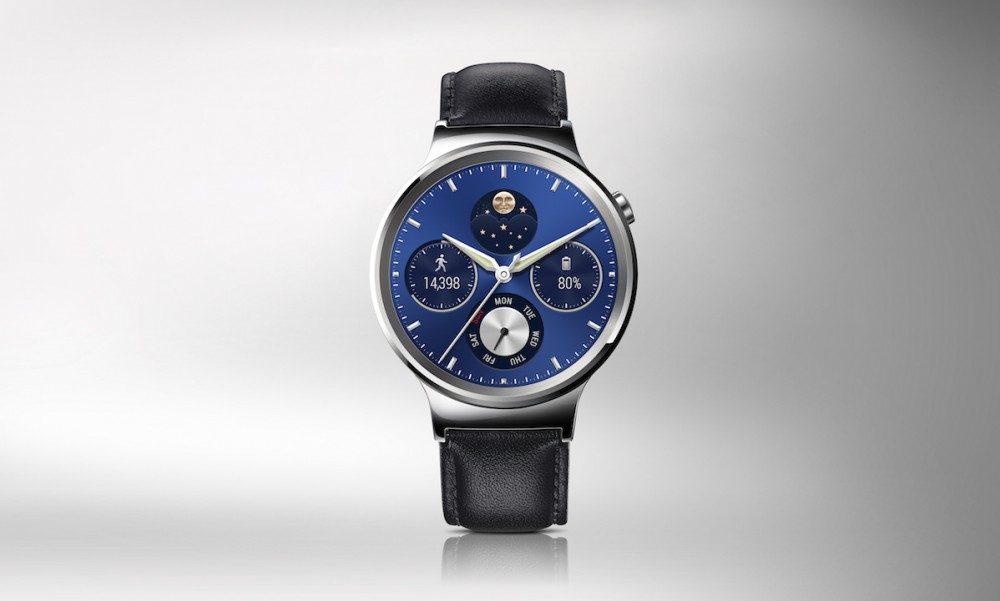 Now, moving beyond the gimmicky tech narratives of James Bond (we're thinking of the times of Sean Connery), technology has become more closely interlinked with fashion than ever. It would seem, in fact, that Huawei, the world's third largest smartphone producer, has cracked the ultimate code, bringing together the two spheres in one smart move. Last week, at the occasion of IFA Berlin, Huawei launched its newest and, arguably, one of its most exciting product to date: the Huawei Watch. A Smartwatch that seamlessly blends the functionalities of a phone with the design elements of a Swiss watch, the Huawei Watch is a first in the tech industry. You'd be forgiven for confusing the scintillating design with a traditional quartz watch – so immaculate are the faces and crowns.
Benjamin Norton, Wearable Design Expert at Huawei, presented the smartwatch to a keen audience of journalists – a launch that Schön! had the privilege of attending. "When designing this watch, we were keen to create a wearable with smart technology that doesn't compromise personal style," Norton explained. "With the Huawei watch, we combine the best in technology and innovation with premium materials and a classic, timeless look and feel to suit stylish, tech-savvy consumers. With smart technology and a classic design, the Huawei watch truly brings together the worlds of fashion and technology."
With a circular 1.4 inch touch AMOLED face, the scratch-proof sapphire crystal Smartwatch has all that a svelte individual could wish for. With frames of silver, black and rose gold, the range covers all styles, from office-savvy elegance to femininely perfect citywear. It does all you could imagine a watch could do – and more – such as matching up with your Android and Apple devices, calculating your calorie consumption, or even reminding you to get to the doctors on time. It synchs with your social media channels; you're able to answer calls from it, text, use voice command. Sound too good to be true? It isn't. It really is that smart.
"Today, consumers are rarely content with just staying connected; they are looking for a premium watch with a classic design, which is also technologically innovative," Norton continued. "At Huawei, we are always looking forward, working ahead to the latest in not only technology, but design."
Starting at €399, an approximate £300, and going all the way to £600, according to design choices (you've got a variety of finishes and straps to choose from), the Huawei Watch is an undoubtedly appealing android option to your ultimate desirable piece of fashionable technology (or technological fashion, we won't quibble).
The Huawei Watch will launch in the UK in October. For more information, click here.
Words / Patrick Clark
Follow him here.
Discover the latest issue of Schön!. 
Now available in print, as an ebook, online and on any mobile device.