On the evening of March 18th in Basel, Switzerland, the Institute of Fashion Design's twenty-two up and coming bachelor graduates presented their collections to 1,300 attendees.  Each year, the students are given a platform to create a collection based on a theme – to incredible results.  The graduates were instructed to create a collection investigating "our individual appearance and the respectively affiliated way we look and how we want to be seen." 
Successful shows by former students such as Elisa Kaufman led her to a job at Dior in Paris, as well as graduate Isabelle Meyer, who was awarded the prestigious Swiss Design award in 2015. This year, the school promised to "Let us heal you from the Normcore" – which set the tone as the official theme for the night. The show, entitled Look Therapy, were student graduate collections that truly questioned and aimed to alter the audience's thinking towards fashion and the way we appropriate trends.
Timon Imveldt showcased this with his collection Exodus, which was inspired by the stories of the Bible, which is clear throughout his collection, where he used each piece to "decode symbols and signs to break down the narrative and show depth in fashion items." Imveldt's collection included a Star of David headpiece on a red and black lace translucent dress, portrayed in a dreary way, much like the other standout pieces which made their way down the runway – several white, long gowns representing angels, alongside darker menswear pieces with images of flames, with thorny headpieces, possibly representing other-wordly, or religious icons. 
Directional and conceptual, Félicie Pythoud deconstructed menswear looks were a tongue in cheek take on menswear staples – from a classic camel mac, to several interpretations of the ever-occurring menswear tartans. Pythoud's show had the models walking down the runway in pairs, with juxtaposing characters – an all-black laser-cut sportswear trouser and top alongside a pajama-inspired white trouser  and fluffy black sweater. Pythoud literally deconstructed menswear – all pieces showing tears, or neatly cut and sliced menswear oxford button-downs that were re-woven back together, paired with a model in a black, silk version of the classic mac, worn over a bare chest. 
Andrea Selva's collection was inspired by a man in his twenties, who adoringly looks to his grandfather, who's unchanged and original older style has remained unchanged for years. That man in his twenties is a bold, bright man who wears his looks with confidence. Each look belonged to the same wardrobe of that very man – from a black jumper decorated with white pleats, to a duo of models in the polo necks in hues that could have been seen on Fez in That 70's Show, each look was topped off with a unique detail – grandpa-inspired high wasted brown trousers neatly pressed, soon pleated towards the bottom of the leg, alongside silky sea foam high waisted trousers paired with a coral polo neck and a white coat which played with asymmetric pleats. 
Doing Fashion started a conversation of irony in fashion – the ability to embrace the ugliness and communicate not only aesthetics but our reaction to how they work in our lives – the result was exactly that – the student's work was thought provoking, and without being flippant, students encouraged  the conversation of how we wear our clothes. Anything but Normcore, the graduates are sure to have a long career ahead of them.
Discover more on DOING FASHION here.
Words / Estefania Hageman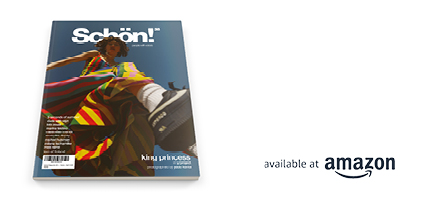 Discover the latest issue of Schön!. 
Now available in print, as an ebook, online and on any mobile device.