British electro-pop duo Bright Sparks lend their vocals and presence to Schön! for this #Stripped back rendition of melancholic pop ballad Supernatural. The duo, namely Ash Hicklin and Kimmy Sawford, brought their unique sound to a global audience with their collaboration with mega-producer and DJ Tiesto, On My Way. For Supernatural, the duo worked with producer Sjoerd DeVries, also known as Bravø, and the result of them teaming up comes to us here for a sleek, unadulterated rendition. Speaking of Supernatural, Ash explained that the duo "wanted to make music that would grab your heart somehow, and tell stories." The melancholic side to the track is intrinsic to its structure: "It's easier to make songs believable when there's sadness somewhere in the lyrics. Nobody believes someone who's happy the whole time, do they?" Watch above to decide for yourself and watch this space for more to follow.
Discover more of Bright Sparks here.
This episode of #Stripped Series was produced by
Direction & Production / Harvey Marcus @ bruisefilm.com
Talent / Bright Sparks
Discover more on bruisefilm.com and follow Harvey Marcus here.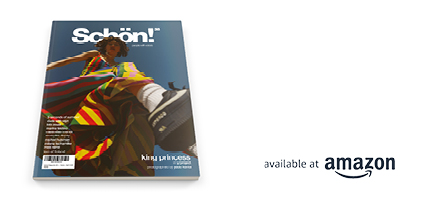 Discover the latest issue of Schön!. 
Now available in print, as an ebook, online and on any mobile device.