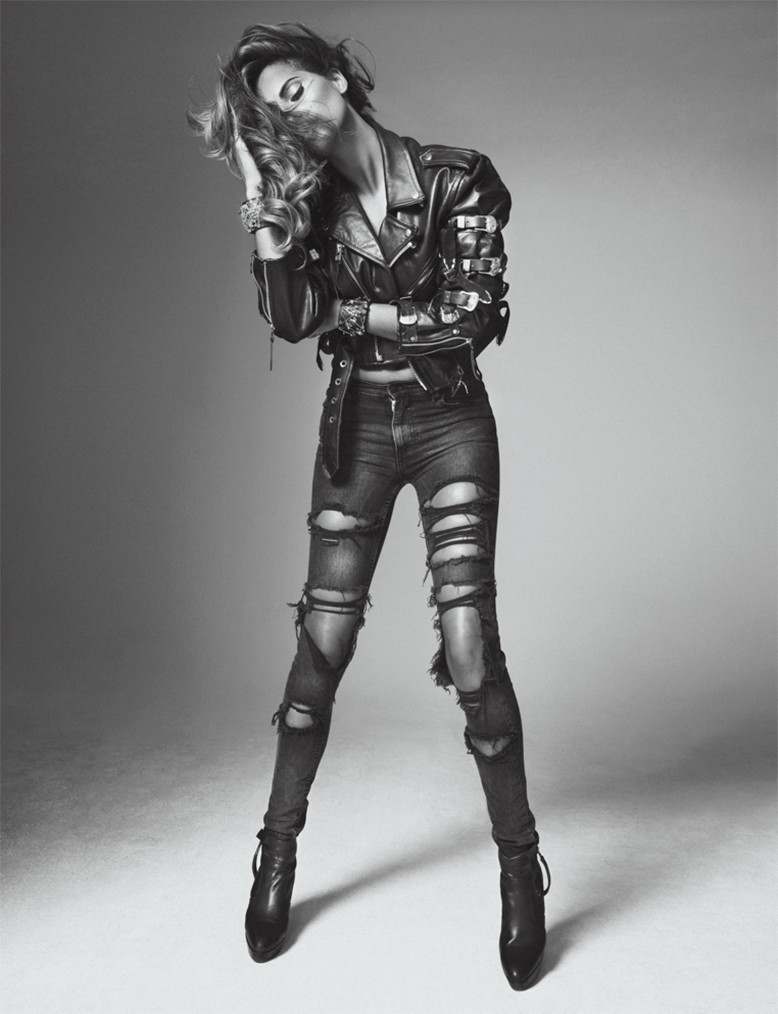 Having been called the most promising R&B and Soul newcomers, Snoh Aalegra, the 28-year-old songstress, is not what you'd expect her to be. Spending time with the statuesque crooner, you realise that not only is she admiringly ambitious but that she has an intelligence that matches, if not outshines, her beauty. Her EP There Will Be Sunshine was released to world-wide acclaim, which is hardly surprising given the uniqueness of her voice. The EP featured an impressive list of collaborators, with Grammy winning artists such as Common and poet Malik Yusef. Schön! sits down with the artist to discuss the responsibility she feels of passing on a positive message, her love of good poetry and the persian poet Hafez.
Snoh Aalegra was born to Persian parents in Sweden who had migrated to the country from Iran before her birth. Though "usually in Persian families they are all about the Persian music," hers was a childhood spent listening to classics by Lauryn Hill, Michael Jackson and Stevie Wonder. She was nine when she wrote her first song and was certain, even at that young age, that singing was what she wanted to do professionally. Her mother, thinking it may have been a phase, asked Snoh to speak to her again when she was 14, should her wishes remain unchanged. "When I was about thirteen, I told my mum I [still] wanted to be a singer, so let's do this, because I'm ready. So mom brought up the yellow pages, found all the record labels and started calling them one by one". Though most ignored their requests for a meeting, after hearing her home recorded demo, a Sony product manager gave her that very elusive first break. And even though things didn't work out with Sony Sweden at the time, it certainly set the ball rolling.

Originally wanting to use only Snoh as her artist name, she added Aalegra to her name last year, mainly due to legal reasons. "Aalegra means joyful in Italian and I thought that if I put that next to my name maybe I will be a happier person or I'll have more positive things drawn into my life and music." The journey from being a fourteen year old growing up in Sweden, to releasing her first EP worldwide, has not been an easy one. But that has not stopped her from getting across what she feels is important through her music. "I really believe in energies and vibrations of the universe," she tells us. "Growing up, I went through a lots of hard things in my life that's why my music is so emotional…and kind of dark and I believe that words have huge powers. What you say and put out in the universe, you need to be carful with." Moving to L.A was a no-brainer, and while Sweden will also be her home she has a love-hate relationship with the place. "I've always been a competitive person, always been dreaming big… too big for being in Sweden and I think that's why I left Sweden. I want to be somewhere where people are OK with you wanting to be big."
A chance encounter with No I.D through a family connection got Aalegra another big break – the opportunity to work with the man himself. Initially, when No I.D brought her into his team, he offered her the opportunity to work with others within his company. "I was like, why not you?" As she explains, "When he heard what I was doing he was like 'Wait you're like really good, I need to be on this'."
Snoh maybe riding high on the success of her EP and the many praises that she has since received, but it is obvious that she remains ego free and is happy to include a few songs in the album not written by her. "I don't have an ego, if I hear something that I can relate, I'm going to do it. A song can change your career and if it's the right song and I believe in it, if I'm a fan of the music, then I don't have an ego." Given that poetry seems to be such a key part of her writing process ("I had a spiritual connection with poet Malik Yusef"), we wonder if she is inspired by the great Sufi poets of her ancestral land. Hafez is clearly a favourite but she clarifies, "Though we have the most amazing poetry in the world, I've got into it later in life, and I'm just trying to weed through that. It's a beautiful language and I think I will get inspired lyrically more in the future." Having just released her latest single Emotional, produced by Wu Tang's RZA, Snoh is building up to the release of her album, due in Spring 2015. Though the next few months looks set to be very busy, it is very evident that her past experiences have made Snoh a fierce and "much stronger version of herself". This sylphlike fighter is set to go a long way.
Discover The There Will be Sunshine EP here.
Listen to Snoh Aalegra's single Emotional here.
Words / Eshika Haque
Follow her on Twitter.