Shot under daylight, in the shadow of his apartment building, Kotaro Kawashima was taken by the concept of 'duality' and binary identities in this Schön! online editorial. Portrayed by models Zarina Green and Emile Woon, as they chase each other across a series of monochromatic shots, each is styled by Marie Laffort, with make up by Yuko Kawashima, as they explore further into these personas with looks by Yohji Yamamoto, Christian Dior, Lanvin and Maison Margiela.
This Schön! online exclusive has been produced by
photography. Kotaro Kawashima
fashion. Marie Laffort
model. Zarina Green @ One Management + Emile Woon @ One Management
hair. Will Schaedler
make up. Yuko Kawashima
photography assistant. Yuhsing Lin
casting. Tasha Tongpreecha
retouching. Chika Kobari @ Cloak Studios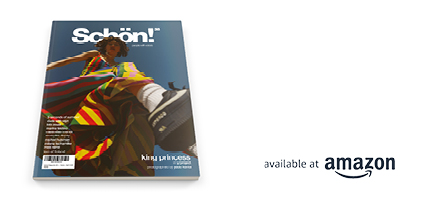 Discover the latest issue of Schön!. 
Now available in print, as an ebook, online and on any mobile device.