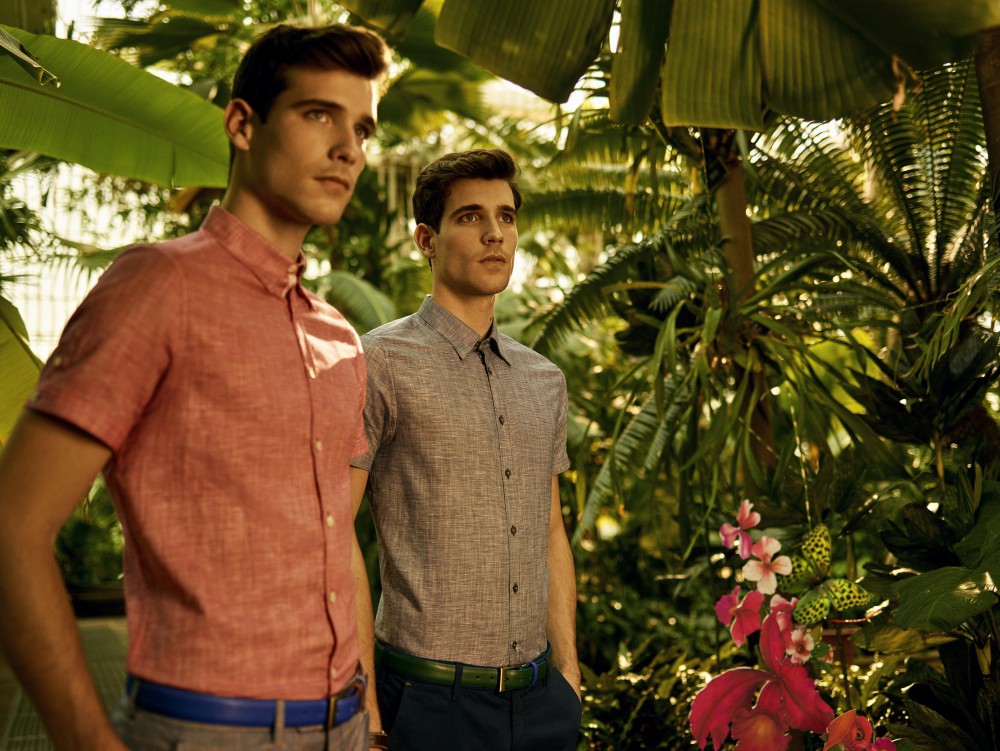 With the summer months upon us and a sudden urge to travel catching us by surprise, it's undoubtedly time to be thinking ahead to vacation wardrobes. Never one to take the beaten track, Ted Baker has crafted a travel guide to take eager explorers into remote, unexplored corners of the globe. From the sun-beat greenery of Mexico's jungle, to Morocco's out-of-this-world Chefchaouen, Ted Baker is taking the intrepid traveller on a journey like no other. So, whether you're thinking of taking to the beach in elegant swimwear, or of roaming through shady streets in perfect print pieces, follow Ted Baker as the summer takes you around the world.
Starting with the sun-beaten shores of Australia, the Ted Baker guide takes us to the candyfloss pink lake of Lake Hillier. It's a postcard perfect, surreal sight that has to be seen in real life to be believed: arm yourself with sunny colours to match the explosive local colour-palette, or a light blue blazer to be in sink with the ocean.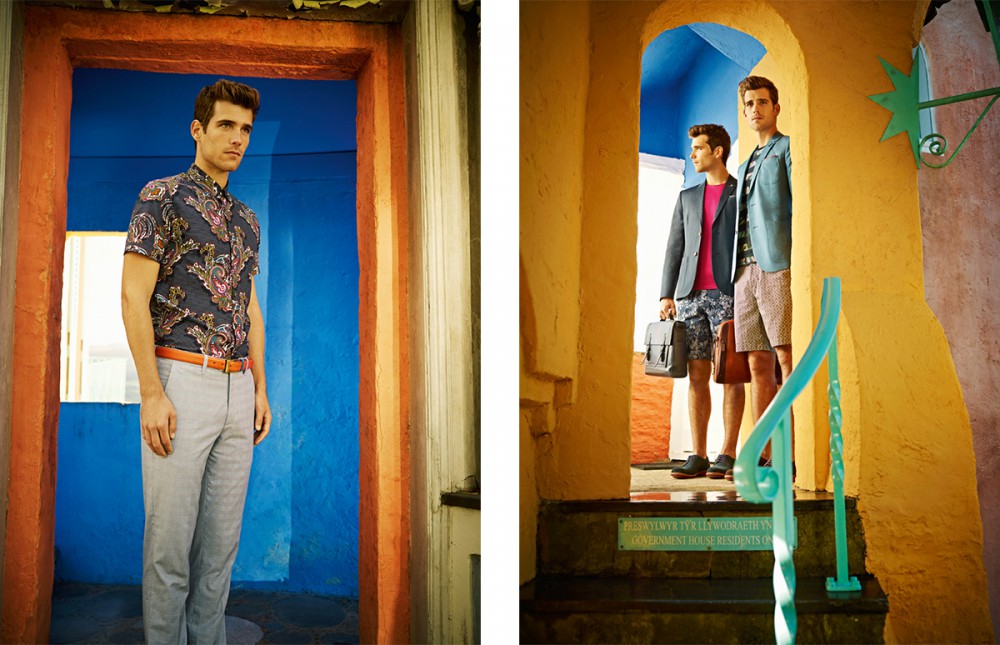 Cross the globe to Morocco and its unparalleled indigo blue town Chefchaouen. Another town for the colour-hungry, the cobalt streets and spectacular views will have you enthralled and feeling anything but blue. The bold setting calls for some equally bold florals, whilst the African heat will mean some sleek sunglasses and cotton shirts are a must.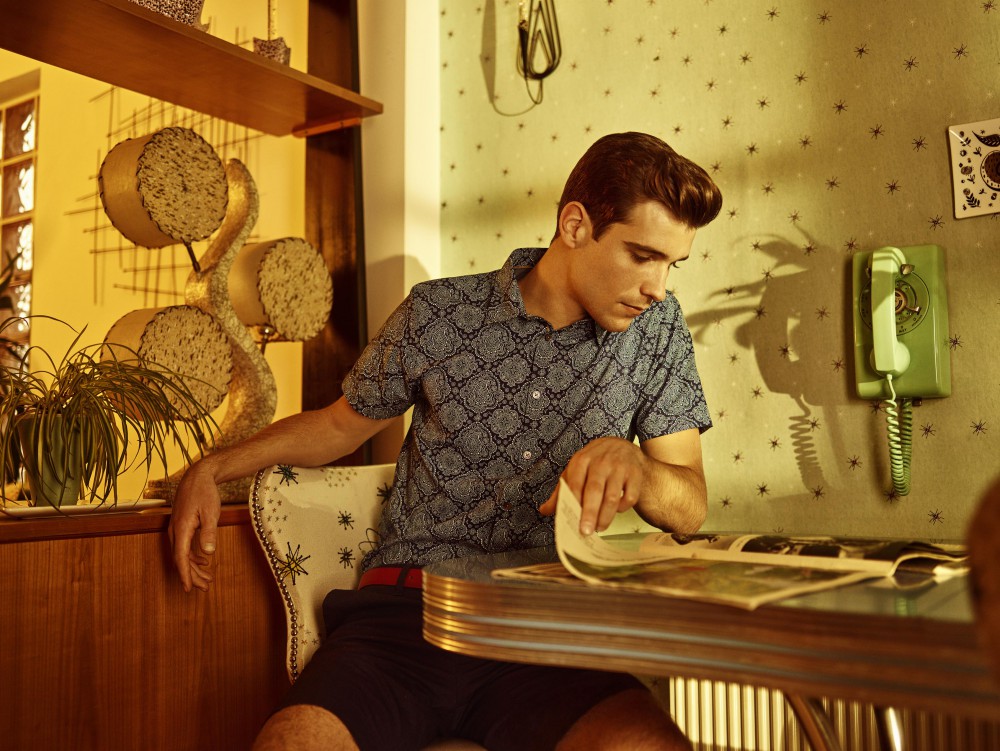 Venturing further West, Ted takes you to Arizona to a secluded hide-out in the Tuscan desert. With sandy surroundings and a sun-drenched landscape, stand out with bold accessories and a paisley shirt to match. Nothing compares to a good read when lost in isolation, so grab a page-turner and settle down in the shade in your dapper Ted Baker apparel.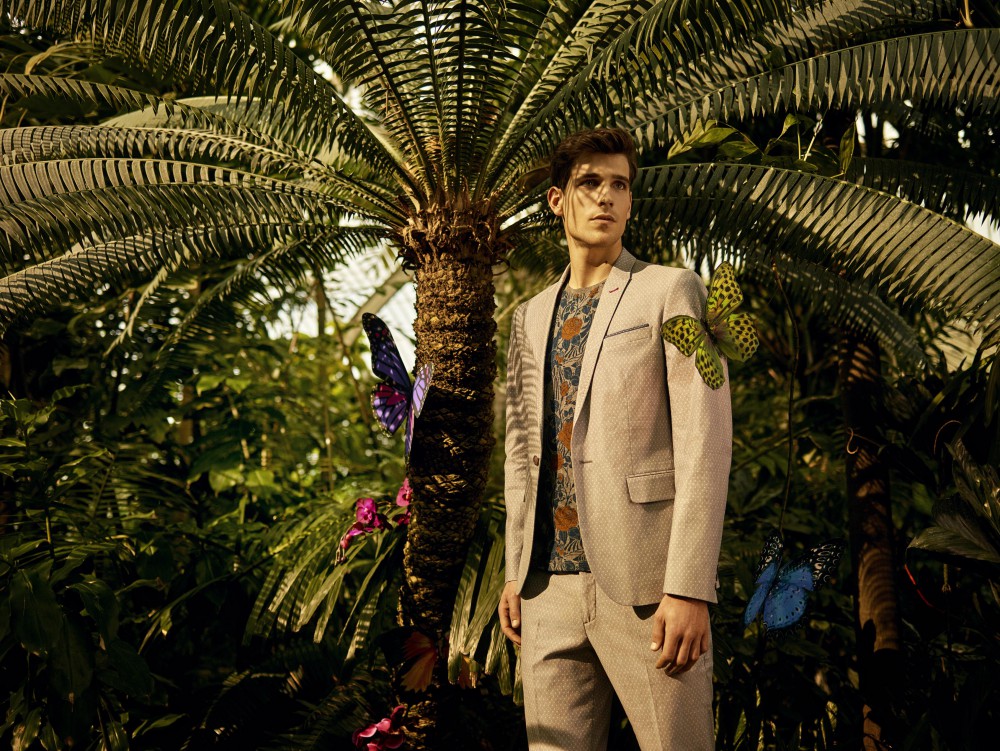 Heading South, Ted concludes his global tour in Mexico, in the green depths of the Las Pozas gardens. Roam between the surreal sculptures, twisted staircases and towering heights of luscious foliage in mix and match light-weight separates. Don't forget your Ted Dover Headphones to provide a summer soundtrack to the spectacular experience.
If Ted hasn't tempted you to go travelling, we don't know what will. Prepare for summer adventures with Ted Baker apparel: from luxurious swimwear, to elegantly simple tailored pieces that will put a dapper spin on any summer getup, Ted Baker has the key to unlock this summer's adventures.
Discover Ted Baker's Dream Destinations here.
For up-to-date news from Ted Baker, explore the social media channels below.

Like Ted Baker on Facebook.
Follow Ted Baker on Instagram.
Follow Ted Baker on Twitter.