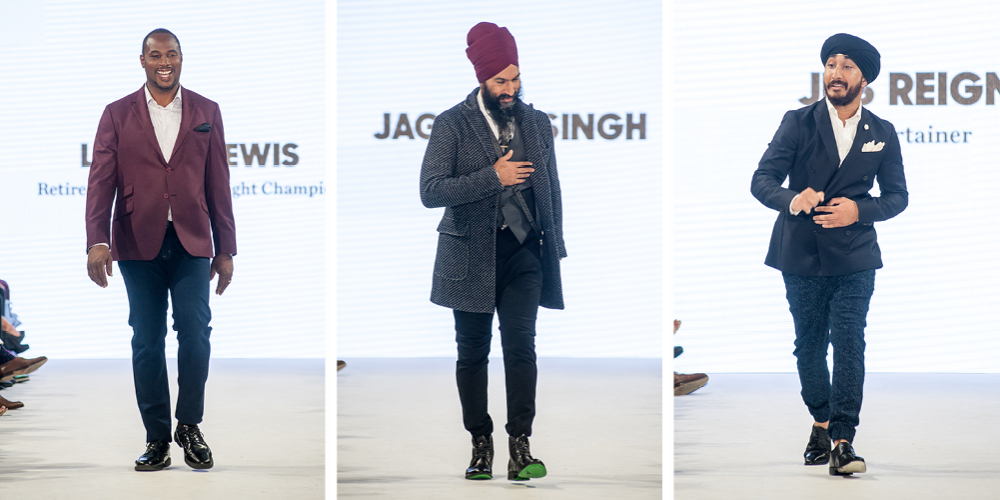 Europe's sartorial capitals have long led the way when it comes it comes to premium menswear. But move over London, Paris and Milan — Toronto is joining the ranks. Over three days of perfectly organised shows and promising young talent, the welcoming and beautiful city of Toronto opened its doors to the world stage. Toronto's Men's Fashion Week (TOM*) not only revealed a fresh and emerging lineup of menswear designers, but showcased that Canada's creatives – both the established and the pioneering – have a lot to offer. 
Designer Christopher Bates' collection was defined by laid-back collegiate two-pieces in playful tones of mauve and violet, alongside form-flattering luxe knitwear in muted neutrals and navies. Bates' design studio is proudly based in Italy, an influence eminent in the clean tailoring and suave aesthetic of every piece. His growth as a designer has gained him noteworthy recognition in his home of Canada, being nominated for both the Notable Award for Fashion in Canada and Canada Menswear Designer of the Year Award. 
Another brand on Schön!'s TOM* radar was Finezza. Their Spring/Summer 2016 collection combined practicality with gentlemanly elegance. And according to the man behind the seams, Ivan Lehec, each piece employs an exclusive tailoring technique. The collection took a lighthearted approach to a menswear staple – the suit – by contrasting the subdued formality of a two-piece with eye-catching prints, vivid pops of colour and a relaxed fit.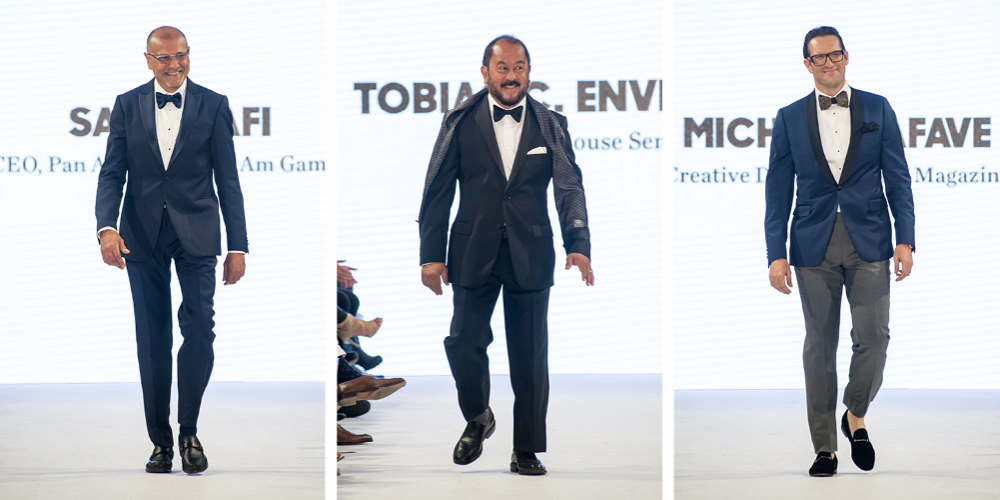 Amongst celebrations of Canadian design was the presentation of the Emerging Menswear Designer Award (EMDA). Five promising finalists closed TOM*'s runway shows to a panel of Canada's top industry professionals. Up against bright competition, this year's EMDA was awarded to experimental and minimalist brand 3.PARADIS. 
Toronto Men's Fashion Week not only offered a taste of Canadian menswear, but managed to fuse fashion with charity through an initiative named MensFashion4Hope. In collaboration with Kol Hope Foundation for Children, all funds raised through MensFashion4Hope will be donated to the SickKids hospital in aid of improving the conditions of children with congenital diseases. It's not only reassuring to see a new addition to the global Menswear scene, but equally to see TOM*'s dedication to making fashion speak much louder than the runway. 
You can donate or find out more about MensFashion4Hope here.
To browse all the SS16 shows seen at TOM*, click here.
Photography / Che Rosales
Words / Shama Nasinde
Discover the latest issue of Schön!. 
Now available in print, as an ebook, online and on any mobile device.