Capturing the hot-off-the-press names in fashion, this Schön! editorial introduces brand new faces of Marilyn Agency Paris. Photography duo Yan&Céline, stylist Glen Mban and MUA Narumi Noshiroya team up to capture the raw beauty and talent, showcase the next generation of the modelling scene.
This Schön! online exclusive was produced by
Photography / Yan&Céline
Fashion / Glen Mban
Models / Viktoriia Gerasimova, Charlotte Stevens, Fanélie Atamna, Ziwei, Sophie Stejskal, Logan Crosby, Vanina, Sofie van den Bogaert, Roza Figueira, Lelya Paramonova, Kristin Z & Anisia Khurmatulina. All @ Marilyn Agency Paris
Hair & Make Up / Narumi Noshiroya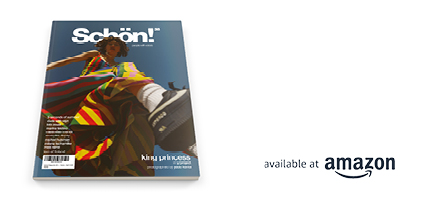 Discover the latest issue of Schön!. 
Now available in print, as an ebook, online and on any mobile device.