Liquidity in all its forms is explored in this Schön! online beauty editorial by Mike Ruiz. With hair and makeup by Ido Raphael, sleek Makeup For Ever, Lancôme and MAC Cosmetics reveal glistening surfaces.
This Schön! Online Exclusive has been produced by
Photography / Mike Ruiz
Hair & Make Up / Ido Raphael
Styling / Izzy Ruiz
Fashion Assistant / Jessica Warden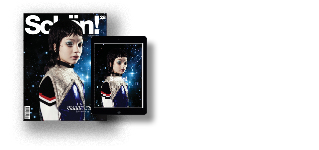 Discover the latest issue of Schön!.
Now available in print, as an ebook, online and on any mobile device.