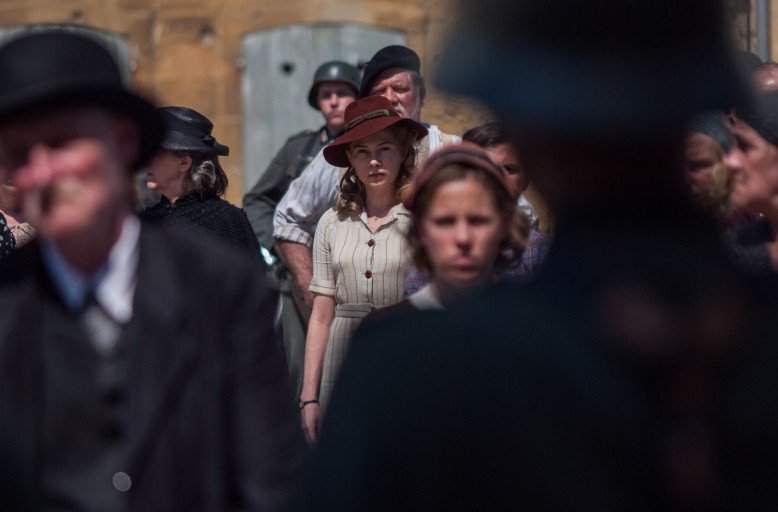 It's not often that the background to a movie reads like a film script in itself. Half a century after novelist Irène Némirovsky was taken to Auschwitz, where she sadly died, her daughter discovered the unfinished manuscript that would swiftly become an international bestseller. Now, director Saul Dibb, whose previous credits include The Duchess, brings this remarkable work to the big screen.
Suite Française is in essence an intimate love story, but one that takes place during the traumatic German occupation of a small French town. Far from the bloody chaos of the battlefield, this environment is nonetheless charged with danger and claustrophobia. "What I focused on was this sense of the war told from a civilian's point of view," explains Dibb, "and, in particular, from a woman's point of view."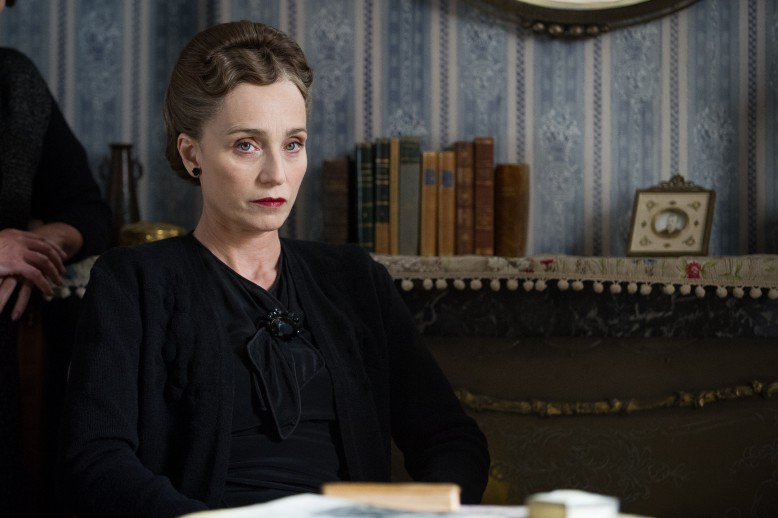 Lucile (Michelle Williams) is waiting for a husband who is away fighting for the Allies, and living under the stifling scrutiny of her scrupulous mother-in-law Madame Angellier (Kristin Scott Thomas).  When the Germans arrive, they are to be housed with the locals, and as owner of one of the grander properties in town, Mdme Angellier is to host an officer. Bruno (Matthias Schoenaerts) was a composer before the war and feels he shares little thing in common with his compatriots. It is not long before Lucile and Bruno are drawn to each other through a mutual love of music and a feeling of alienation and loneliness in their respective situations.
Of course, the story of an affair between a German officer and a woman from a country under occupation is nothing new, but Suite Française, like 2006's excellent Black Book, manages to steer clear of clichés by skilfully capturing the complexities of the situation. The love story avoids sentimentality; while the connection between these kindred spirits is never in doubt, how much they are willing to risk for one another is ambiguous.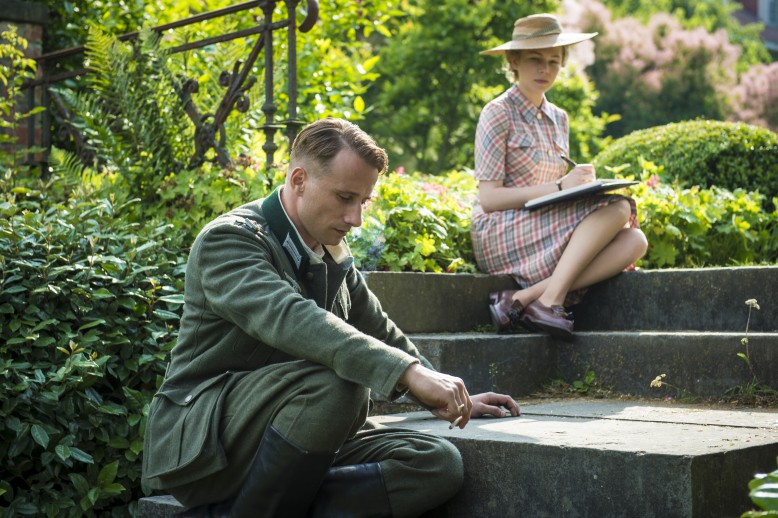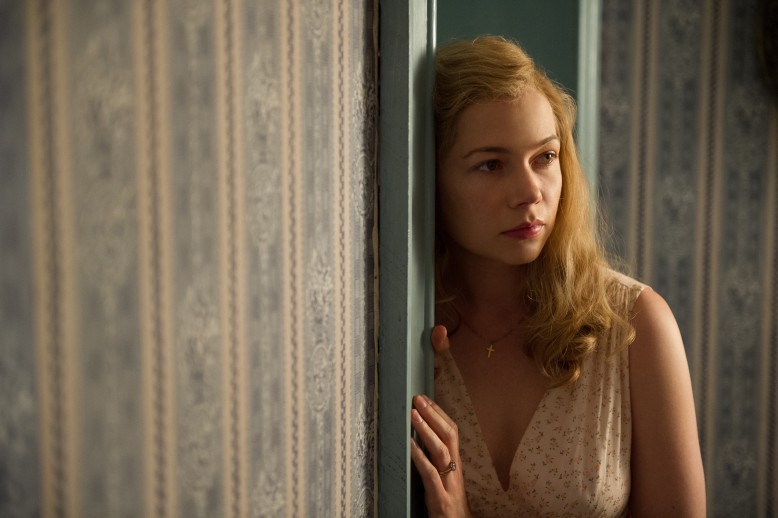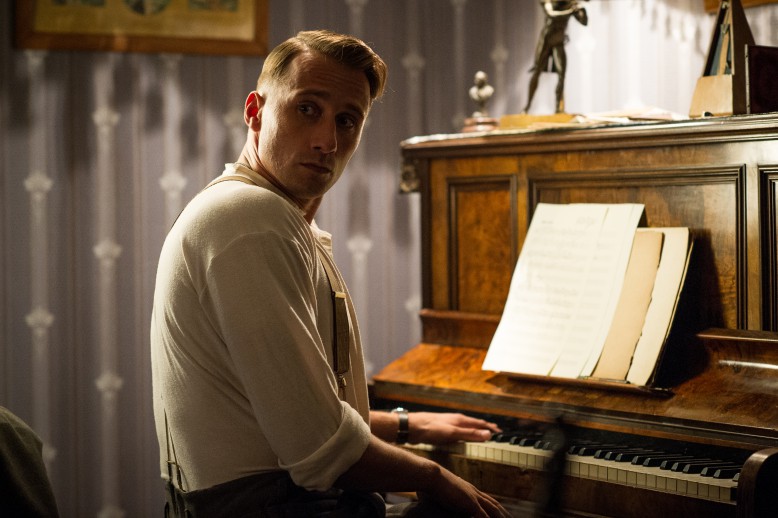 The film is concerned as much with the awakening and transformation of Lucile. Thrice Oscar-nominated Michelle Williams plays the protagonist with restraint. "I wanted somebody who would be able to convey what it's like to live in an oppressed state but be able to show it in subtle ways," says Dibb. "Michelle has a lot of soul and completely immerses herself in the milieu." He explains that while "it's very much a forbidden love story," it's also "the story of the radicalisation of a young woman. Lucile is somebody who begins the story as a mouse and she ends up as a mouse that roars."
Flemish actor Schoenaerts, who appeared in Rust and Bone and the aforementioned Black Book, is a fitting match for Williams. He has the challenge of making sympathetic a man who, while his intentions are good, sometimes lets his sense of duty override his morality. "They are people that have to live with other people in a very complex situation," says Dibb of the German soldiers. "I wanted to portray them, as Irene did, on a very human level."
This is reiterated by girl of the moment Margot Robbie, who plays the role of Celine. "[She] is the embodiment of the rejection of the black-and-white idea that Germans are bad and 'we' are good," says Robbie. "If you love someone, what difference does it make where they are from? She puts the initial idea in Lucile's head."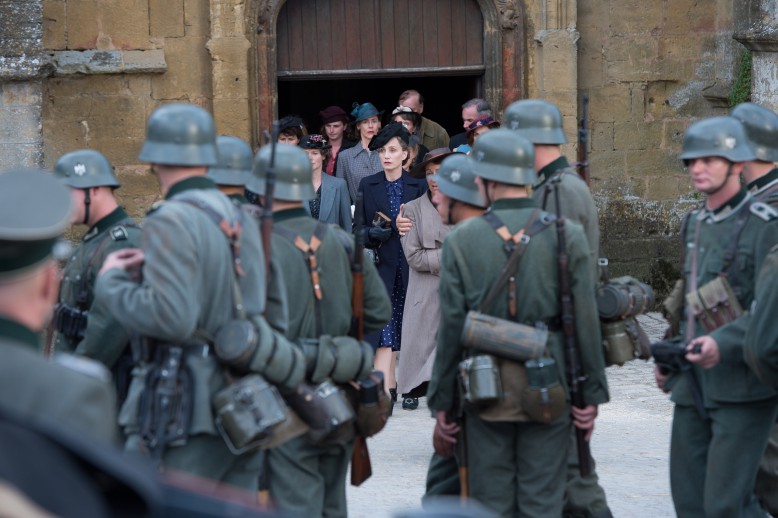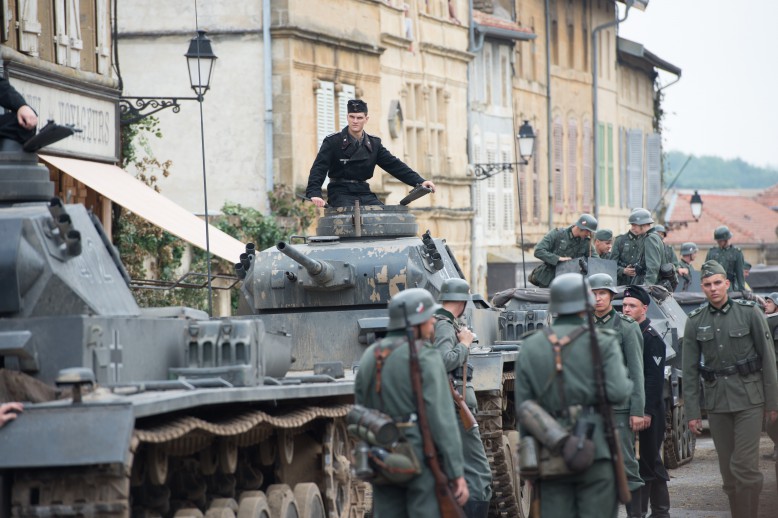 Other rising stars in the stellar supporting cast include Ruth Wilson and Sam Riley. There is no 'weakest link' amongst the ensemble, but Scott Thomas has never been better as the mother-in-law from hell – a character that at first appears to be a caricature, providing much of the film's comic relief, but turns out to be far more complex. "Kristen was the best Madame Angellier I could possibly have," notes the director. "She was someone who would bring nuances and levels of empathy to a very seemingly tough character. By the end, you care about this person you thought was pretty mean to begin with."
"In the book, she's described as being extremely religious and very tiny and birdlike and white haired, quite different from how we've approached the character," says Kristen Scott Thomas. "We wanted Madame Angellier to be very dark and she mostly wears black. We wanted to get the French look; as opposed to the English or American look of the war."
In terms of its look, Suite Française is quite stunning, shot on location in Belgium over a long, hot summer, using 35mm film. "I'd seen A Single Man, which was an incredibly beautiful piece of work," recalls Dibb. "I wanted something that would feel very real [but] not a kind of kitchen-sink realism. I thought, together, we could create something that has beauty and elegance and a cinematic look to it, but also feels at all times very, very authentic."
Suite Française is in cinemas on 13th March 2015.
Order your tickets on eOne Showtimes now
Words / Huma Humayun
Follow her on Twitter @londonstylist
Watch the trailer on IMDb

All images courtesy of eOne Films