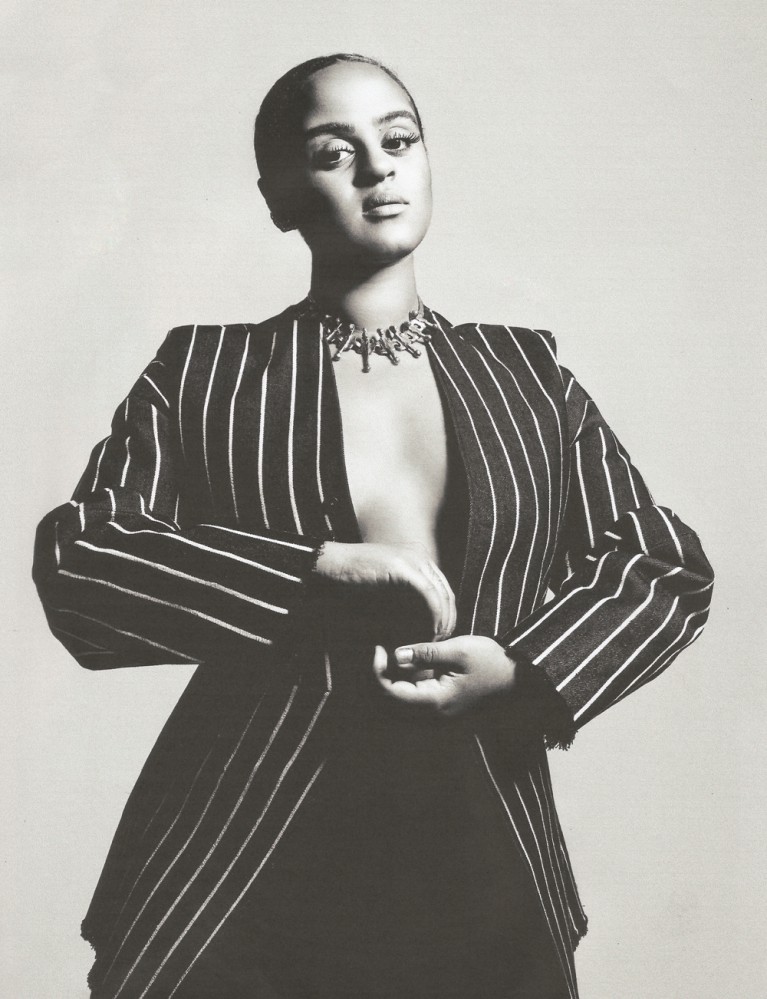 It's been years in the making, but Seinabo Sey's debut album Pretend is finally here. Her soulful R&B vibes and singles that have garnered her worldwide attention – notably with her powerfully evocative track Hard Time or Younger. Schön! caught up with the Swedish-Gambian singer to discuss the emotional content of her work, as well as exploring the workings of her creative marriage with producer Magnus Lidehall. Seinabo shares some insight on the debates over cultural appropriation and the role of female singers in the music industry.
You were born in Sweden then moved to Africa and then Sweden again. What memories do you have of your life in Africa and do you go back?
Oh I have a lot of memories! My entire childhood is very in my brain especially the 2 years I spent in Africa so I remember all kinds of things. I've been back a couple of times; I haven't been for 2 years now but I think I'm going go in December again.
What kind of impact did the cultural transition of going back and forth, and then eventually settling, have on your music?
It did impact my music but really it just impacted me, it's such a big part of who I am and the way it impacted me the most is in the way I write things. In Gambia we have a cultural tradition of giving each other advice and they have very crazy ways of describing things. Maybe that's one of the things that stuck to my music more so than any kind of other musical element. It really influenced me lyrically actually.
You've released your album and it's been created over a long period of time. Whilst listening to the record I thought there was a recurrent element in your sound, almost like chanting, like in Hard Time and Who, for example. What's the origin of that?
It feels very natural to do that but really it was all the producer's idea, Magnus [Lidehall]. He had the idea of mixing blues and different kind of sounds and really opened my eyes through that. But I also grew up listening to Sufi and Islamic chants all my life so I heard it and it was familiar but not in that way because that's a very American slave song way of doing that.
Talking about your work with Magnus Lidehall, as you said there are many different musical influences, from hip hop, you studied Soul and it really comes across in your vocals. Then the production is heavily electronically influenced.  Were you drawn to electronic music before collaborating with Magnus? 
I listen to a lot of neo soul and a lot of Hip Hop, I didn't really think that much about the production. I've always been very lyrically and vocals oriented but then I heard this one song called Glass Mountain Trust that D'Angelo and Mark Ronson made together and I remember hearing that and loving the whole world they built. That was the perfect match between electronic music and vocals and D'Angelo kind of stole the harmonies that he has and the chords that he uses.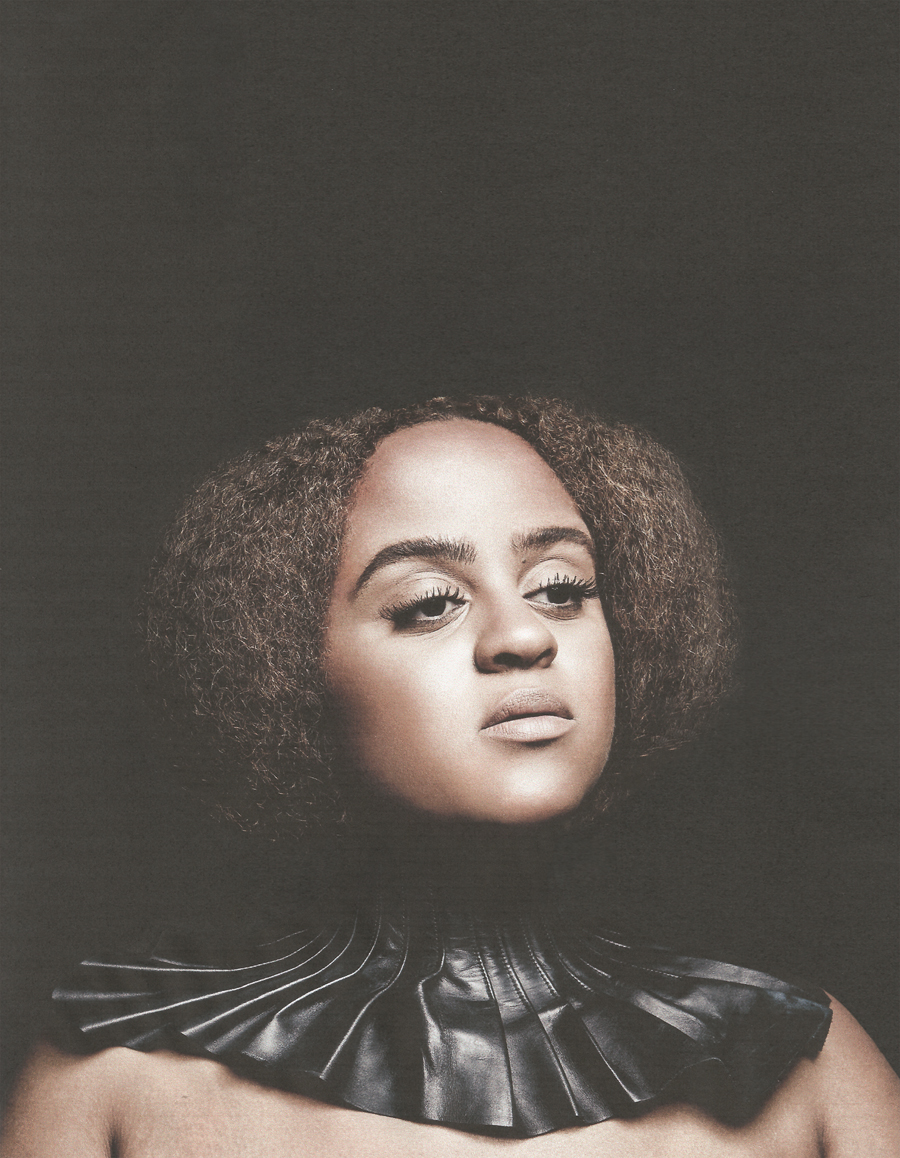 So did you do a little bit more extra preparation in that sense like going to clubs or just listening to DJ sets to relate more to that genre?
No not really we work together [with Magnus Lidehall] but I do what I'm good at and he does what he's good at. When we see each other and I don't like something I kind of try to come up with better suggestions! [laughs] But Magnus is really really in charge of the producing on this album and luckily we're kind of alike and we like the same things so we don't really meddle in each other's business that much.
With the album, you're trying to give yourself advice and how to process and deal with your obstacles. Considering your role of songwriter and vocalist, how did you develop that and is the message of your lyrics something you wouldn't necessarily listen to if it weren't in song form?
I'd definitely listen to that, I mean I love it when people give each other advice and I'm totally obsessed with watching Oprah [laughs]. You know people go through life with great difficulties and some of them make it sound easy nonetheless. I have to try ways of surviving. I have to try and find the answer or the method to have someone who can make you happy.
Your album is extremely emotionally charged and you've worked on it for 3 years. What was the progression of emotions in the steps of the journey whilst you were making the record?
Creating this album I think I've experienced the most success, the most joy that I ever could in my life. All of the most ridiculous, crazy things that have ever happened to me. There's a song about the ultimate low, there's a song about the ultimate high and you know somewhere in between as well. It sounds all dust and hard to grasp but it's definitely just about my life.
Whilst watching your videos on Youtube, I was reading the comments below. Plenty of them said how they really looked for you after hearing your voice in videogames like FIFA and in the trailer for the film Stonewall. That's how many people discover your music and some of them might know your voice but not necessarily your face. How do you feel about that?
I like that! I like it when the music comes first! With all of those projects you present a good song and then a little while after maybe you have an issue or maybe you have something. Everything I want to say is written in those songs and video is just an extension of it, to try and magnify and make it even prettier, more entertaining. I love art and I enjoy creating whilst thinking about videos I definitely think that visuals are important and are a big part of musicianship. That makes me happy!
When you're writing or recording, are there any visual experiences that you would like your listeners to have?
With my music I feel like I need people to be open to interpretation as much as possible. I want the songs to feel like anything that I've written in my new situation. Like when you have a moment in your life when you feel like you need help. So no I don't want to direct the experience that much, I don't want to tell people that much about it. Your own imagination is what you should try to open up and use. That's what I hope people do when they listen to my songs.
I've seen you posted some pictures of works by Kerry James Marshall on your Instagram. He focuses on aspects of the African-American life, civil rights movement etc. and you clearly have your heritage at heart. Lately there have been plenty of debates about cultural appropriation in the music industry by certain pop artists, what are your thoughts on that?
That's a long question to answer briefly for me you know! One part of me goes 'it's music, I love it to be free', that's one thing. But then the imagery they're using appropriating black culture, making it mainstream and capitalising from it whilst being a white person, it's a bit difficult for me because we don't get to do that. When we're natural, we're offensive and that's problematic in the sense that I would love it for everyone to be in a free world where everyone can do whatever they want to do and be however they want to be like that. But that's not exactly how it looks to me.
I would love for those artists to speak about it, talk about it clearly and some do! Then I think it's our right to be aware and to raise that question and at least speak about it. If you're doing it, speak about it and understand the privilege. That's really what I feel and need people and artists to do because it's also an artist's responsibility to use their voice and speak about something. So let's not stop doing things but let's talk about why we're doing it, let's analyse why we're doing it and be vocal about our privileges. I think that's probably the hardest thing for us to do, not to be ashamed and be analytical about it instead.
Since you're a female artist with musical references like Alicia Keys, Beyoncé and then Lauryn Hill, do you feel like things are changing and finally progressing in the industry in terms of female representation especially of female artists coming from different cultural backgrounds?
I think so! I think they also have a very, very long way to go though. It's good for the things that become really commercially successful but it still pretty much stays the same. But actually I think that there are a lot more role models to be found today than when I was a kid. I'm happy about that. You know, you have big popstars like Rihanna not giving a fuck on things like Instagram and I love that! That's freedom and diversity! I love that there are more Hindi women and we see them in all kinds of different ways so I think we're headed towards the right direction but we have a long way to go! [laughs]
You have finally released your album after you've spent so much time on it, do you feel like it will create some sort of hole or are you ready to write new material?
I started writing new material last week, I have to be on top of it this time I cannot take 2 years to make another album so I'm on it again! I wanted to kind of relax but it's not the time to do that!
Pretend is available worldwide through Universal.
Words / Claudia Manca
Follow her here.