Body illustrations bring a whimsical feel to this Schön! online editorial shot by photographer Evelina Sollander. Dressed in graphic Moschino, Nikolaj d'Étoiles and Whyred, stylist Natalie Olenheim compliments narrative makeup by Josefina Zarmén– as words from models Nike, Emma, Xueru, Emil, Hanna, and Henny cover images with positive messages.
Photography / Evelina Sollander
Styling / Natalie Olenheim
Models / Nike Praesto @ Mikas, Emma S @ Mikas, Xueru @ Mikas, Emil W @ Stockholmsgruppen, Hanna H @ Stockholmsgruppen & Henny Jonasson @ Nisch Management Scandinavia
Hair / Karolina Liedberg
Make Up / Josefina Zarmén
Retouch / Sofia Törnqvist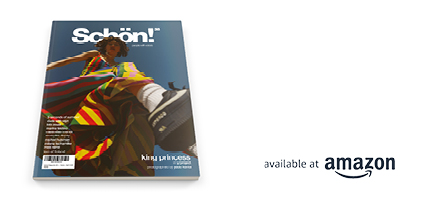 Discover the latest issue of Schön!. 
Now available in print, as an ebook, online and on any mobile device.