For Issue 32 of Schön!, we celebrate the individuals who encourage identity in adversity. We explore the transient nature of subcultures, revisiting celebrated subcultural movements, which are undergoing a reinvention. Same subcultures; but new languages, new codes, a new youth. 
Starting with our cover star Ajak Deng, shot by Alexander Saladrigas, we explore a new global movement defined by difference. In the US, Joey Bada$$ walks us through his new album, and we speak to rapper Tyga about positivity in the face of global politics. 17-year-old Noah Cyrus reveals how she intends to use her voice. In London, young soul talent Jorja Smith tells us how Grime, Reggae and Garage Band have defined her. In Japan, Kyary Pamyu Pamyu uncovers her colourful worldview. 
On screen, we celebrate the great talents of Elizabeth Debicki and Leighton Meester. They are joined by a new group of contemporaries, namely Jessica Henwick, Jane Levy and Gregg Sulkin. 
As for fashion, Alexander Wang talks to us about street subcultures, iconic designer Pierre Cardin reveals the importance of personal identity, while JUUN.J takes us to Seoul to explore Korean design.
Subcultures, once isolated and marginalised by the mainstream, are now louder than ever. Here, for Issue 32, we celebrate those voices.
Get Schön! 32 | Ajak Deng by Alexander Saladrigas
in print 
as e-book download 
or on your mobile & tablet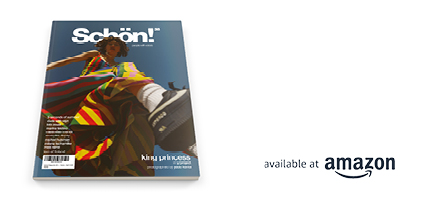 Discover the latest issue of Schön!. 
Now available in print, as an ebook, online and on any mobile device.