Bringing us out of our dark times, with humour and playfulness, "star beings" come to our nuclear-ridden planet, and prepare to save the last human alive. This whimsical fashion video is an invitation to the Starpercent universe by designer Anna Ko, in collaboration with filmmaker Paloma López.
Ko works with found garments that are redesigned as unique individual art pieces, some as accessories, others as clothes that are worn in this film by the "star beings" to disguise themselves in a form of everyday normality. López juggles between 2D and 3D, exploring the illusion of depth of digital footage, and how it belongs to a 3D CG environment.
This Schön! online exclusive has been produced by
direction. Paloma Lopez
designs. Starpercent
production. Paloma Lopez, Anna Ko, Beeka Regassa + Marc Guerin
cinematography. Vatche Giragossian
production design. Ahmed Baagel + Isadora Verissimo
visual effects supervisor. Giulia Jimenez Tani
composition + lighting. Mauricio Badilla
3D earth artist. Pablo You Estrella
sound design. Andrew Olsen
graphic design. Rachael Boswell
actors. Ash, Raquey Strange + Wookou
edition. Giulia Jimenez + Paloma Lopez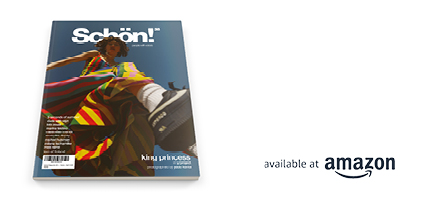 Discover the latest issue of Schön!. 
Now available in print, as an ebook, online and on any mobile device.