"This film was inspired by the spell our phones can put us in. From the need to constantly check our social media apps or texts, craving that dopamine kick that hits us when we get an incoming message or a Like on a post," director Mary Evangelista explains. "It becomes a loop of feeling delighted and then perhaps loneliness. I wanted to follow these gals that are their own people, maybe they have a lot of followers because of it, but now they want to break free from their phones. Can they do it? And in today's world, is there any merit in trying?"
This Schön! online exclusive has been produced by
writing + direction. Mary Evangelista
cinematography + colour. Colleen Kwok
edition. Mary Evangelista + Colleen Kwok
production. Joanne Mony Park
fashion. Layla Saito
translation. Layla Saito, Colleen Kwok + Yu-Hsuan Chan
sound design. Alan Wu
sound mix. John Nathans
cast. Layla Saito, Mei Chang + Demi Wu
music. Sonata n.15 in D Major Op.28 'Pastorale' – I. Allegro. Written by Ludwig Van Beethoven. Performed by Karine Gilanyan. Licensed under Public Domain CC.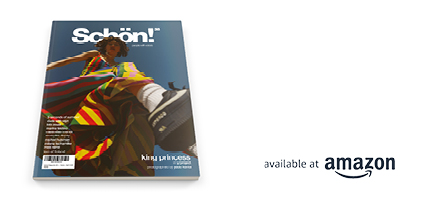 Discover the latest issue of Schön!. 
Now available in print, as an ebook, online and on any mobile device.