Creative studio District, director ALIX and Ubiquity FILMS team up to create an out of this world story for this Schön! online exclusive film. Set in a karaoke bar, the film follows actors Adèle Farine and Victor Malecot as the find love in an unusual place.
This Schön! online exclusive was produced by
Director / ALIX
Production / Ubiquity FILMS
Producers / Gautier Lacaille & Clement Gaucher-Holmann
Creative studio / District Studio
Art directors / Adam Peter Johnson, Cassandre Daugneau & Alice Beck
Female Actor / Adèle Farine
Male Actor / Victor Malecot
Voice / ALIX
Music / JULBER
Cinematography / Yoann Suberviolle
Beauty & Fx / Lisa Michalik
Hair / Yann Turchi
Fashion / Glen Mban
Editor / Alexis Bénot
Grading / Thibaut Petillon
Fx / Bissane Kim
Make Up / Flavie Terracol
Make Up Assistants / Mathilde Delamaide & Elodie Bequin
Hair Assistants / Julie Mandin
1AC / Clement Baudu
2AC /Augustin Bayle
Gaffer / Marie Gramond
Spark / Niels Gambier
Steadicamer / Valentin Clarke
Additional Cast / Marc-Henri Ngandu, Kevin Sparker, Maxime Guicherd, Lola Warin, Sofiya Loriashvili & Damoh Ikheteah
Special Thanks to BAM Karaoké Box, RVZ, Jony, Loris & Schön Magazine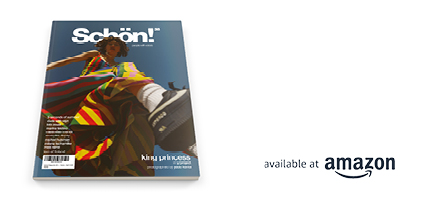 Discover the latest issue of Schön!. 
Now available in print, as an ebook, online and on any mobile device.