100% Moschino, 100% Fresh, 100% Pink, 100% Schön! Part of the Moschino's Pink Fresh Couture Line, the ever-so-loved 'Cleaning Spray' floral fragrance, bottled in a refreshing and fun way is the only thing you need to lighten up any mood. Capture the spirit of festivity and excitement with the spirit of Moschino: pink grapefruit, notes of lily of the valley, wild rose, crunchy pomegranate grains and the intense notes of cedar, ambrox and musk. It's fresh fruit by the pound. Spritz up your life with Moschino's Fresh Couture Eau de Toilette this season, available in sizes of 30ml, 50ml and 100ml. But do it quick, it's nearly Christmas Eve!
Discover the Moschino fragrance here.
Photography / Ben Reeves
Fashion / Christophe Ruiz
Set Design / Anna Sheridan
Manicurist / Emily Clayton
Retouch / Studio Navona
Words / Marianna Mukhametzyanova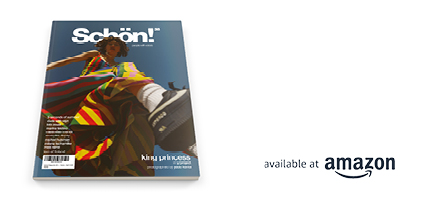 Discover the latest issue of Schön!. 
Now available in print, as an ebook, online and on any mobile device.