Clickety-clack goes Santa's little helper through the forest to find Santa's elves. Clickety-clack go her Aeyde Boris Forest Suede Boots as she runs down the corridor to the wood-making workshop. With a 100% suede outer, a leather outsole, and a slim block mid-heel, these boots will be your go-to shoe for every magical occasion. Handmade excellence by Aeyde: elegant, clean and a necessity. Who needs a white Christmas when you have these green beauties?
Find the boots on Aeyde's website now.
Photography / Ben Reeves
Fashion / Christophe Ruiz
Set Design / Imogen Frost
Retouch / Studio Navona
Words / Marianna Mukhametzyanova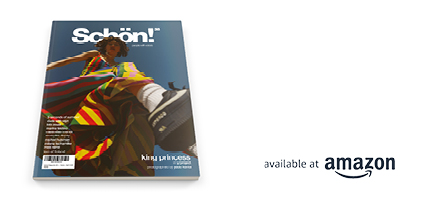 Discover the latest issue of Schön!. 
Now available in print, as an ebook, online and on any mobile device.