His family calls him "Leland." Everyone else calls him "Metro." Schön! gets to know Metro Boomin, the wunderkind producer of rap's glitterati.
A maelstrom of drum samples, 808s and subtle refrains lend to Metro Boomin's signature sagacious sound. The music producer's idiosyncratic pattering percussion and eerie melodies have overtaken the charts. Born in Missouri as Leland Tyler Wayne, at only 24 he has already been dubbed by Forbes as "easily one of the most in-demand hitmakers in the world" — but how does one become a hitmaker? Well, according to Metro, it's not something you can predict or cultivate: "You don't [become] a hitmaker. It is just what it is." Metro's humble sentiment, like his beats, is thoughtful and not overly drawn-out; he speaks in gentle rhythms.
Metro is an athlete of sound. He knows how to run his own race. At 13, the American visionary began his training; determined to become a producer, Metro fastidiously created beats before and after class. Using social media, he connected with popular producers and artists in Atlanta. Unfortunately, tenacity wasn't enough to get him a driver's license, so the 16-year-old enlisted his mother's help. Every weekend she would drive him back and forth between St. Louis and Atlanta where he would create beats for American rappers Gucci Mane and OJ da Juiceman.
On the surface, some may argue that Metro is less of a behind-the-scenes figure and more of an archetypal artist but, like a true music producer, he "prefers to be in the studio". The studio is his home, the studio is where the cinematic reverberations and the nocturnal nature of Metro's beats come alive. Metro knows how to transcend. He mixes an omnipresent flute with a sinister synthetic bass, he finds beauty in opposition. He isn't a hitmaker, he is a hit master, who is influenced "in all types of ways" and draws inspiration from everything, especially film.
Discover the full editorial and interview in the latest issue of Schön!
This Schön! 34 editorial was produced by
photography. Jake Jones
fashion. Jenny Haapala
talent. Metro Boomin
grooming. Troy Hugie
make up. Toru Sakanishi @ Joe Management
words. Chloe Rash
photography assistant. Vita Burn
fashion assistants. Rashied Black + Mitchell Burgess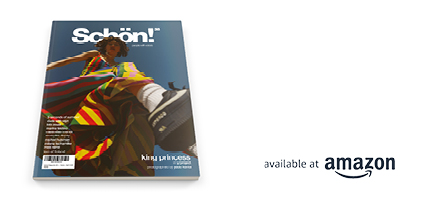 Get Schön! 34 | Sophia Lillis by Elizaveta Porodina
in print
as e-book download 
or on your mobile & tablet