Shayna McHayle, otherwise known as Junglepussy, has been a busy bee. Since the release of her debut album Satisfaction Guaranteed, the New York rapper has received critical acclaim from her peers for her follow up work, lectured at both Yale and Columbia University, honed her acting skills in the new independent film Support the Girls — all the while working on her third album, due to be released [tomorrow].
So, it's no surprise that we find ourselves interviewing the multi-tasker while on set, as she gets her make-up done. From her first single 'Cream Team', Junglepussy appeared to effortlessly carve out her own path in the industry with quick-witted, tongue-in-cheek lyrics that promoted self-love and empowerment. While music wasn't always at the top of her to-do list, she did grow up in surrounded by it, which may have influenced her current career trajectory. "I've always loved music," she tells us. "I come from an island household: my mum is Trinidadian; my dad is Jamaican. It's always a lot of music around but, as I got older, I started exploring more."
Fast forward to 2018 and the independent rapper is ready to release new music to her cult following, who treat previous singles like Picky Bitch Checklist as a mission statement. It's fitting then that her brand new single is titled State of The Union, in which she masterfully flows over the Shy Guy produced beat. It's an enticing taster of what's to come, as the track is taken from her forthcoming third album JP3. "I wanted to just update everybody on how I've been feeling, what's been on my mind," she explains, and the tone-setting single already has the critics' seal of approval.
Junglepussy's new album, 'JP3', comes out tomorrow, May 11.
Discover the full editorial and interview in the latest issue of Schön!
This Schön! 34 editorial was produced by
photography. Paolo Testa @ SANS Creative
fashion. Anthony Pedraza
talent. Junglepussy
casting. Anissa Payne
hair. Isaac Davidson @ The Industry MGMT using Oribe
make up. Raisa Thomas @ Kreative Kommune using Fenty Beauty
words. Jade Thompson
fashion assistant. Eddie Asante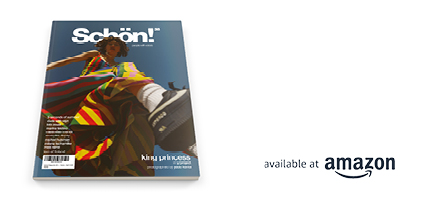 Get Schön! 34 | Sophia Lillis by Elizaveta Porodina
in print
as e-book download 
or on your mobile & tablet