Lil Yachty is pioneering the rise in self-made Soundcloud superstars. The 20-year-old Atlanta native's tongue-in-cheek track 'One Night' went viral and he continued to climb charts with features on addictive hits like 'iSpy' by KYLE and 'Broccoli' by D.R.A.M.; the latter gaining a Grammy nomination earlier this year. With visuals and lyricism heavily influenced by memes and noughties nostalgia, and laced with the ironic humour that characterises today's internet culture, Yachty's sound snugly vibrates on a post-millennial frequency.
Right now, he's providing the soundtrack to a social media generation, but before Yachty claimed his "King of Teens" title, he went by the name Miles McCollum and life was anything but extraordinary. "I was broke, in school, doing illegal things. Just dreaming of a better life and what it's like to be rich," he recalls. As a freshman student on a broadcast communication degree, he questioned if he was destined for more: "I went to college and saw how traditional it was. I knew I didn't want to do that. If I would've never went for my dreams I'd still be in school right now. I just believed in myself and took a shot."
Discover the full editorial and interview in the brand new issue of Schön!
This Schön! 33 editorial was produced by
Photography / Rosaline Shahnavaz
Fashion / Fernando Torres
Casting / Anissa Payne
Grooming / Elvire Roux @ Carol Hayes Management using Kevin Murphy
Photography Assistant / Agnes Willis
Fashion Assistant / Emily Goodge
Hair Assistant / Bartek Cass
Location / Cherrybomb Studios
Words / Shama Nasinde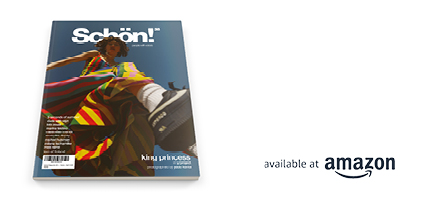 Get Schön! 33 | Taja Feistner by Alexander Saladrigas
in print 
as e-book download 
or on your mobile & tablet