In this Schön! online editorial, photographer Antonio Eugenio toys with monochrome and alternative angles. Marina de Magalhaes dresses models Kilian, Jasmine, Ziggy, and Saul in fragile textures, with garments pulled from Tokyo James, MYOB NYC and Barbour. Wayward hair by Yuki Yanase compliments Grace Yen's skin indents and natural makeup that speak of a phantom pain.
This Schön! online exclusive has been produced by
photography. Antonio Eugenio
fashion. Marina de Magalhaes
models. Kilian, Jasmine, Ziggy, Saul
make up. Grace Yen
hair. Yuuki Yanase
photography assistant. Thea Geldi
fashion assistant. Dhalyn Warren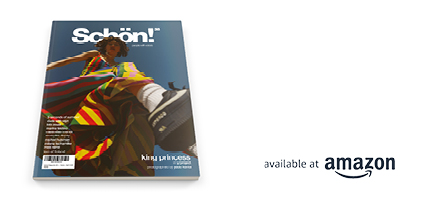 Discover the latest issue of Schön!. 
Now available in print, as an ebook, online and on any mobile device.