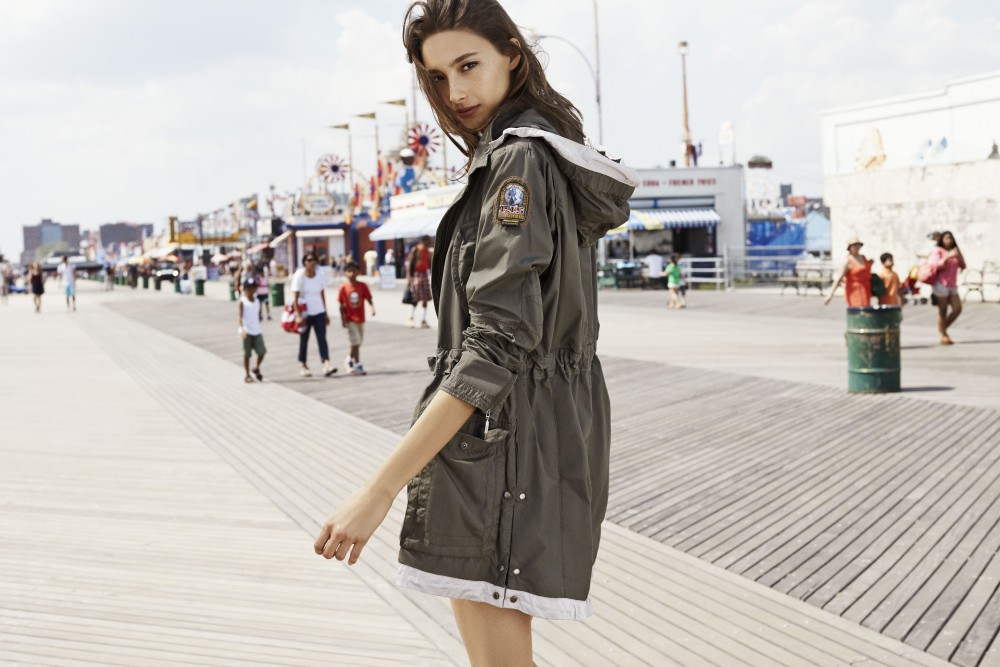 Born from the collaborative effort of Ape&Partners and outerwear designer Massimo Rossetti, ParaJumpers is a unique brand that showcases designs that are as functional as they are sleek. The idea for ParaJumpers came from a chance encounter in Anchorage, Alaska, with a member of the 210th Rescue Squadron, we're told. "Rossetti was instantly inspired by the extreme rescues and recoveries in the wildest, most remote areas of the world these men carried out." The motto, accordingly, is "That Others May Live".
With a lengthy career in designing outerwear, Massimo Rossetti is unfalteringly dedicated to excellent quality when it comes to outerwear – with a keen eye for outerwear detailing and construction. Using innovative techniques, with technical seaming processes such as sonic welding, as opposed to the traditional techniques expected of outerwear, ParaJumpers ensures it remains at the forefront of its field. "ParaJumpers exudes quality and functionality, which defines impeccable style, there's no doubt about it."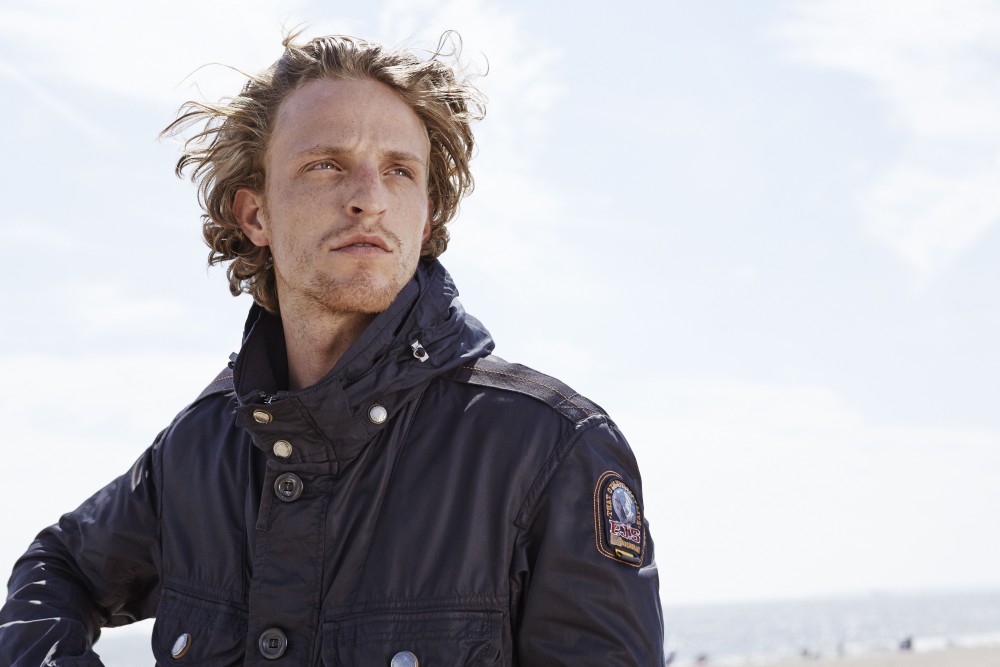 "Initially, the obvious influence was more of a military/active outerwear aesthetic made up of utility colour palettes." With a focus on research and the development of innovative fabrics, this season has seen ParaJumpers develop a more futuristic palette. The versatility of the pieces goes hand and hand with an acute awareness of the requirements of a diverse lifestyle. "Practice based research has developed alongside outerwear innovation," is the explanation. The wearer is "active, courageous, tough, fearless" – and ParaJumpers caters for this innately active lifestyle. "Style as a purely visual concept just isn't enough anymore – it has to work as a package," we're told. "ParaJumpers encourages one to usher away from garments solely for the sake of 'fashion' and conquer this tenacious and daring lifestyle."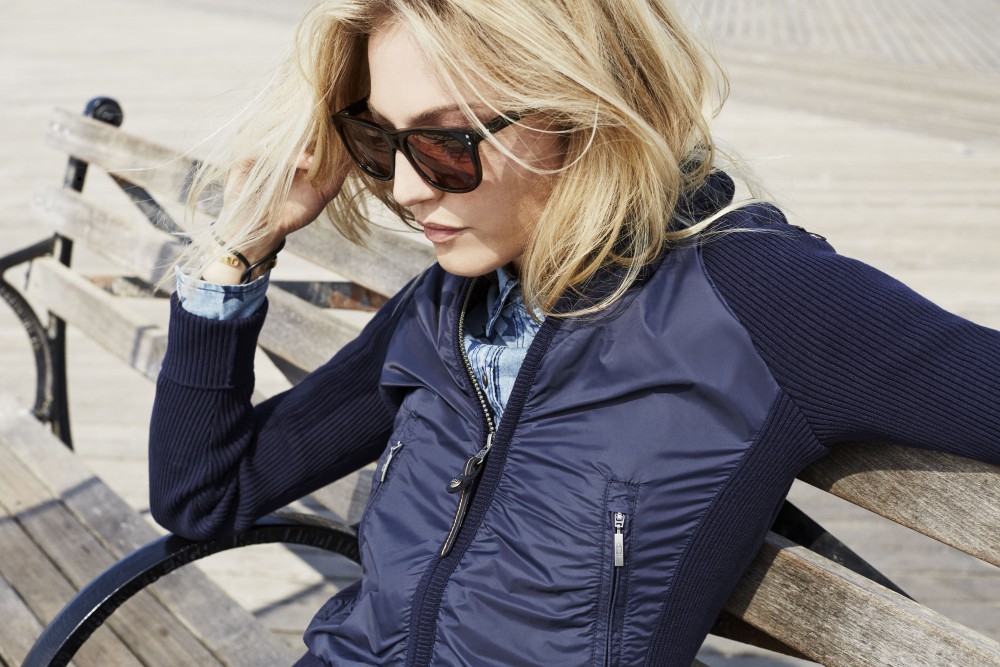 For autumn/winter 2015, Massimo Rossetti collaborated with three creatives who think out of the box, to introduce singular touches to the inimitable Made in Italia luxury appeal of ParaJumpers. The Polar Equipment capsule collection, first of all, is designed to keep wearers warm and safe during adventurous expeditions in Artic conditions – whether that be on ice or on mountaintops. With down outerwear that comprises a 3-layer light cotton shell, breathable lamination, shearling inserts, as well as reflective tape at the cuffs, and fur trim around the hood, this line is suitable for temperatures of up to minus 25.
The Reversible line, on the other hand, channels ParaJumpers' sport spirit in a series of ultra-light down jackets, with a waterproof and breathable stretch-nylon shell and nylon lining, for a sophisticated yet highly functional fit.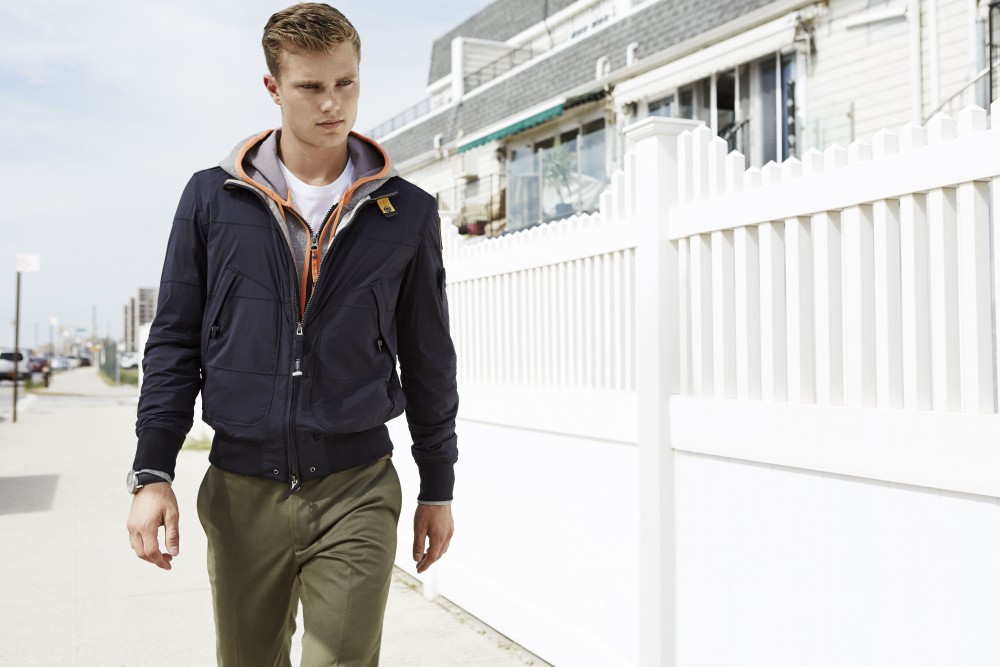 Bringing the ParaJumpers endurance appeal to British shores, the British Connection line is dedicated to refined and elegant dandies, with classic-shaped garments that combine ParaJumpers' technical fabrics with traditional Harris Tweeds and soft-boiled wools. 
Kegen, created by Japanese designer Yoshinori Ono, is a capsule collection consisting of six pieces. In line with the concept of 'Kegen', which explains natural phenomena through Divine occurrences, notably of ancient Gods and Budha, Yoshinori Ono fused both technological elements and Italian craftsmanship in order to create boundary-pushing technical features, such as the non-stitch, a quilting that is practically invisible on the outside, as well as ultra-fine micro-fiber insulation, which makes the garment completely waterproof.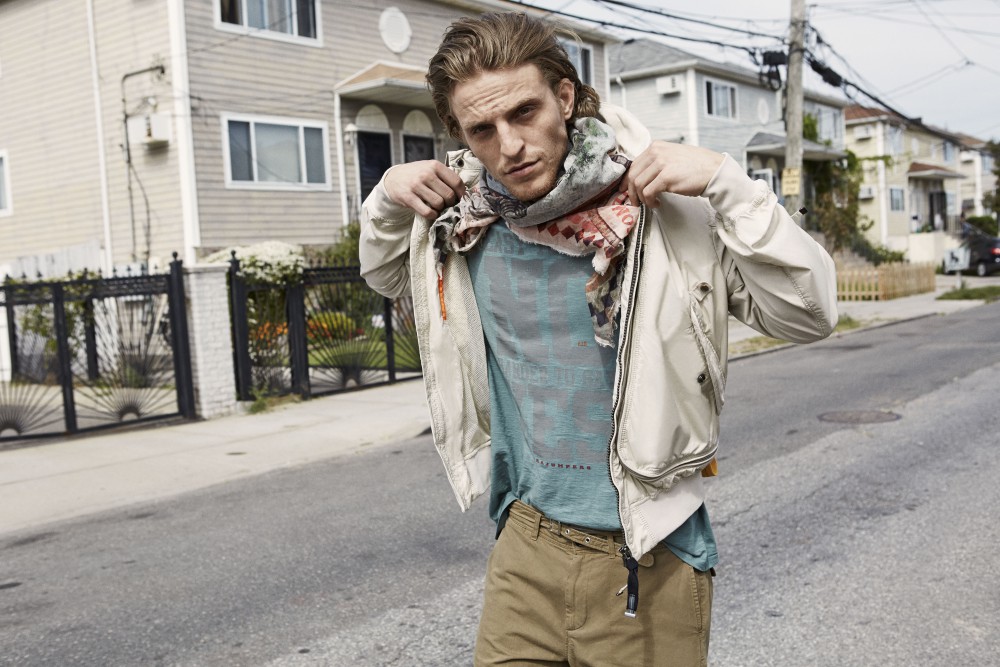 When it comes to the future, ParaJumpers, without giving too much, explains that they are expanding horizons further still. Currently in the process of creating STORIES, which is a "multimedia and multi episode travelogue that tells the stories of the places, cultures and people that connect with the brand", ParaJumpers is paving its way to a bright future. Keep an eye out!
Discover the full ParaJumpers collection here.
For up-to-date news from ParaJumpers, click the links below,
Like ParaJumpers on Facebook.
Follow ParaJumpers on Instagram.
Follow ParaJumpers on Twitter.