Photographer Erica Fava creates a cleanly crisp scene in this Schön! online editorial. With hats galore, fashion by Valeria Marchetti sees model Nelly clad in boho-inspired pieces translated with a contemporary approach. 

dress. La Jolie Fille
belt. B-Low The Belt
boots + hat. Vintage
jewellery. Bernard Delletrez
This Schön! online exclusive has been produced by
photography. Erica Fava
fashion. Valeria Marchetti
model. Nelly @ Monster Management
hair. Gerardo Russillo
make up. Chiara Corsaletti
photography assistant. Camilla Postiglione
fashion assistant. Margherita Carletti
make up assistant. Claudia De Simone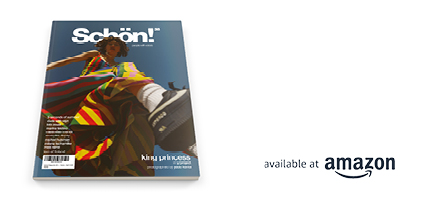 Discover the latest issue of Schön!. 
Now available in print, as an ebook, online and on any mobile device.