Photographer and designer Koty 2 creates a new Reinassance in this Schön! online beauty editorial. Mixing modern elements with classic work of arts, stylist Rózena Grey and hair and makeup artist Teresa Szepietowski seamlessly blend modern fashion with timeless beauty.
This Schön! online exclusive has been produced by
photography + graphic design. Koty 2
fashion. Rózena Grey
models. Karolina Smetek, Maddie, Zosia, Sandra @ ModelPlus + Ella, Kornelia, Julia Kuzka, Nicole @ D'Vision + Kasia Lehmann, Monika @ Rebel Models + Nika @ Wave Models + Ola Dutka @ New Age Models + Wiktoria Gort @ Uncover Models + Agnes, Olga @ AS Management + Matylda @ Revs Models + Emilia, Oliwia @ United for Models + Zu Nowak @ MORE Models + Sasha, Maria J, Patrycja, Wiktoria, Kasia Galaska, Kasia S @ Neva Models + Krysia @ Specto Models
hair + make up. Teresa Szepietowski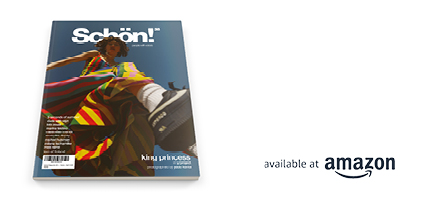 Discover the latest issue of Schön!. 
Now available in print, as an ebook, online and on any mobile device.