Photographer Diana Vajd transports us to a zen-like place which dictates that bold, playful colour clashes are the norm in this Schön! online editorial. Fashion by Hakan Solak sees model Veronika Baron indulge in pieces that are as androgynous as they are hopelessly romantic. Designers including Lena Voutta, Sadak and Hoertingersolak imbue the scene with an eclectic, modern feel, while natural hair and make up – including the occasional pop of colour –, both by Carmen Rachel, underscore the model's nonchalance.  
This Schön! online exclusive has been produced by
photography. Diana Vajd
fashion. Hakan Solak
hair + make up. Carmen Rachel
model. Veronika Baron @ IZAIO
photography assistant. Noe Lelou
fashion assistant. Moussi Bang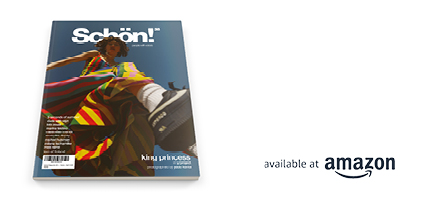 Discover the latest issue of Schön!. 
Now available in print, as an ebook, online and on any mobile device.