Mercedes-Benz sets a high standard with a stellar cast in its Autumn/Winter 2015 fashion campaign. For the very first time, Formula 1 drivers take centre-stage in the film, with Lewis Hamilton and Nico Rosberg starring alongside actress and model Dree Hemingway. Celebrating the stream-lined aesthetic of Mercedes-Benz, Hamilton, as Formula 1's World Champion, takes the wheel of a C111, while Rosberg steers the powerful Mercedes-AMG GT.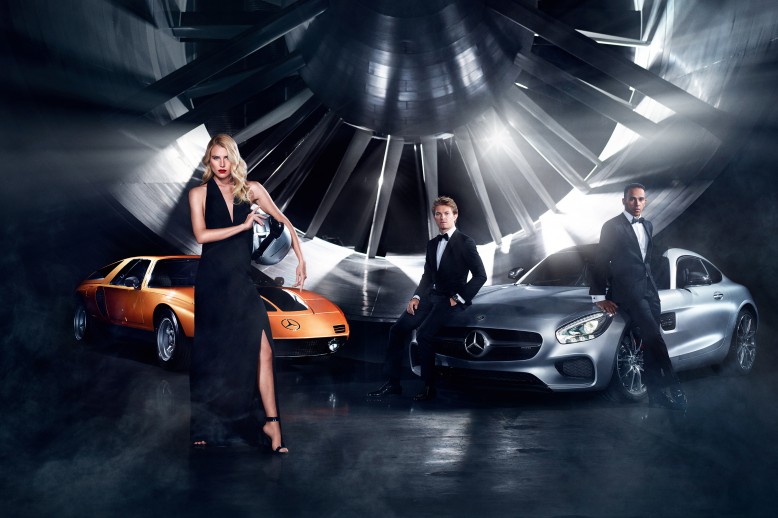 Continuing a great line of ground-breaking campaigns, Yale Faculty member Collier Schorr went behind the camera to produce the sleek film, which was shot in the Sindelfingen wind tunnel, the very heart of the Mercedes-Benz universe, where the company's new designs are tested. With sleek sartorial design by HUGO BOSS, the campaign epitomises all that is svelte in the world of the automobile Moghul: a sponsor of the world's finest fashion events, Mercedes-Benz continues to celebrate and promote fashion worldwide, with more than 50 events backed in 30 countries.
Discover more on the Mercedes-Benz website.