London is known across the world for its iconic luxury hotels. Still, the London Marriott Hotel Park Lane stands out from the crowd. Schön! explores the London Marriott Hotel Park Lane as it continues to blend old traditions with surprising new tricks. Once a stately apartment building overlooking Hyde Park and Marble Arch, the hotel is impossible to miss. The newly refurbished lobby area sparkles as you enter, setting the tone for immaculately designed rooms that are flooded with natural light. Marble bathrooms, fresh flowers and contemporary art provide a distinctive combination of traditional luxury and modern style. Situated on Park Lane, the West End and Mayfair are less than a stone's throw away. After taking a stroll around Kensington, guests can sample classic British cuisine with a modern flair at the Hotel restaurant, Lanes of London. This innovative approach to indulgence has enabled the Marriott London Marriott Hotel Park Lane to distinguish itself as the hotel of choice in Mayfair.
Highlighting the London Marriott Hotel Park Lane's quintessentially British charm, the recently transformed lobby has become the venue for an expert shoeshine service by The Jaunty Flâneur, purveyors of fine accessories for men. Guests and visitors from social or corporate events will be able to sit back in a soft velvet armchair and enjoy one of the best shoeshine services in London.
Founder of The Jaunty Flâneur Tom Beecroft commented, "We intend on bringing back the traditional quality shoe shine service and provide advice to those visiting on taking care of their shoes." Tom and his team use their bare hands to gently apply and massage products into the shoes, in a traditional service that is priced from £9. This bespoke amenity epitomises the elegance of the hotel, and will be available on weekdays from 12-7pm.
If there weren't already enough reasons to use the service, profits from The Jaunty Flâneur are reinvested to promote life-changing opportunities for the homeless. In doing this, the shoe polish artisans hope to show that the highest of luxuries and social responsibility can be mutually beneficial.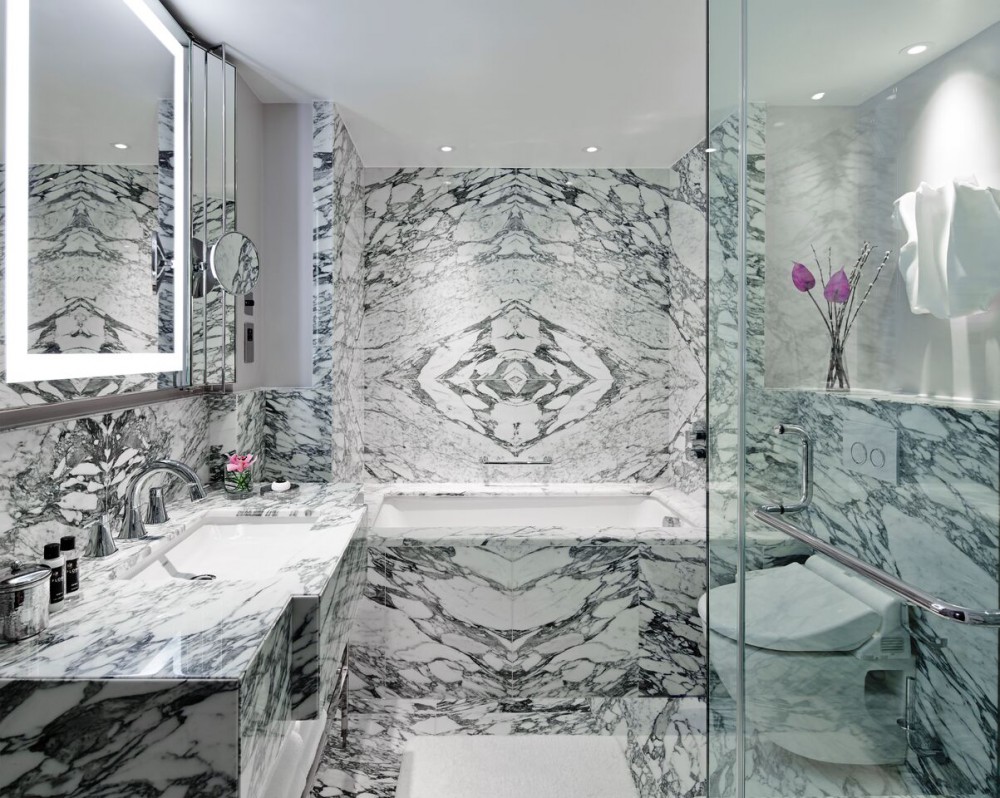 The hotel is also joining forces with world famous department store, Selfridges. With names that are synonymous with luxury, style and quality, the partnership is an ideal choice for all involved. The VIP shopping package offers exclusive treatment for those staying at the hotel. Guests will be granted special access to the personal shopping lounge at Selfridges, usually reserved for those spending £10,000 or more. Selfridges staff will handpick the very best items for guests, catering to their specific needs and taste. If you want to experience the sophistication of the refurbished London Marriott Hotel Park Lane and the amenities that it has to offer, rooms start at £399.
Find out more on the London Marriott Hotel Park Lane here.