Madison Beer is not your typical 18-year-old and her 9 million Instagram followers can attest to that. At 13, she had already secured a record label deal; at 17, she walked the runway for Dolce & Gabbana in Milan; and at 18, she can boast of maintaining a long-term relationship with a fickle industry. 
Growing up in a small town in Long Island, Madison dreamt of making music her career. She began posting cover videos on her YouTube channel in 2012, which landed on no other than Justin Bieber's timeline. After tweeting a link to her cover of Etta James' At Last, the quasi-utopian dream became an underlying reality for Madison. "Justin will always be like a brother to me," she says. Not long after, she was signed up by JB himself to UMG's most notorious and celebrated division: Island Records, beside the likes of Ariana Grande, Mariah Carey, and Drake. 
In order to focus principally on her singing career, Madison was home-schooled from a young age -a decision she made on her own. "I always knew I wanted to have a proper education regardless of my career or housing situation," she says sternly aware of the importance of education. "Home schooling was really the only proper choice for me when I got signed." Now a proud high school graduate, Madison has traded her native East Coast for the West and moved to the city of stars.
Despite her foolproof appearance, Madison goes against the mainstream flow that Hollywood seems to impose, often strongly promoting natural beauty and going make-up free. "Everyone should embrace their natural flaws," she says. "Instagram shouldn't define what's pretty. Always be yourself". Her unapologetic stance on social media has more than once earned her backlash from the obstinate – most notoriously for admitting to falling in love with a girl in the past. "It's OK to have a label, I just don't think it's needed," she explains. "You can love or like whoever you want and it's no one's business but yours."
What's sure is that her business –literally and figuratively speaking– is music. Music has always been Beer's highest priority and, as Justin would say, purpose. Yet, the spring of her career also came with the continuous exposure on social media. With just a glimpse of Beer's online presence, it's glaringly obvious that she facilely focuses on the positivity aspect of it rather than the prevailing negativity. But she admits it has not always been easy to do so. "It took so much time to learn to focus on the positivity," she ruefully confesses. "Negativity is what you're drawn to because it hurts. Over time I've learned that ultimately my fans are what matters".
She has unquestionably mastered the art of social media, often using her influence to shed light and promote awareness of serious topics such as cyber bullying with organisations such as Speak Out Against Bullying Inc. It is only natural to wonder how Madison keeps herself grounded and focused on her craft. "My fans keep me driven," she says. "The most important thing in the world is to communicate with them. They're truly my best friends."
But Madison has not only grown a thick skin when it comes to the online hustle, she's also grown musically. Now 18, she's no longer the girl that collaborated with Monster High and she wants the world to see this. Her single All for Love, released in 2015, already was proof of her maturation as an artist and she promises to keep delivering more. Just take a look at her Instagram page, to see her flamboyantly experimenting with her sound in the piano. "I love to have my downtime at the piano writing music or even just singing. An average day is a singing lesson, studio session maybe a few meetings," she says. On top of that, she has recently started writing her own music. "I love songwriting. It gives me an opportunity to be creative and pour my heart out. [It] has really expanded my love for music even though I didn't think I could love it any more," she laughs.
It is crystal clear that music has always been Madison's way to escape the world. "It's saved my life and changed it for the better. I couldn't imagine a world without music," she says. " It's also affected my personal life greatly since it has introduced me to people who share my passion." As of her upcoming music and what we can expect from it. "I'm going for anything I feel creative in that particular moment," she says. "I know that sounds weird and abstract but I listen to various genres every day so my references shift substantially. It'd mostly be Pop and R&B influenced, though."
Madison has been working on her new sound for well over a year now and, although she's eager to see how people react, her perfectionist nature does not allow her to. "I just hope everyone loves my album – or whatever project comes next." Fortunately, we don't wait have to wait much longer to see Madison's next surprise – Dead is released worldwide today. 
Madison's single Dead is available here.
Words / Sara Delgado
Follow her here.
This Schön online exclusive was produced by
Photography / Angela Peterman
Fashion / Nicolas Bru
Talent / Madison Beer
Hair / Mateo Sifuentes
Make Up / Mynxii White
Lighting / Giuseppe Rinaldi
Digital / ADC
Location / Quixote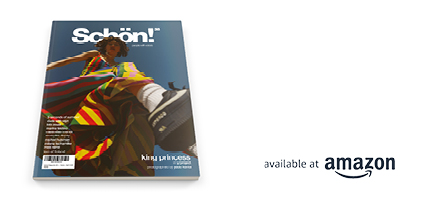 Discover the latest issue of Schön!. 
Now available in print, as an ebook, online and on any mobile device.