Chén Chi's photography takes us to a leafy green oasis in this Schön! online editorial. The light alters from day to night, accessing bananas and Dior bundles as props, under the Art Direction of  Saem Xu. Fashion by Sasa Pan sees model Bernardo in a surreal mix of puffed sleeves, snakeskin boots and sparkle touches from brands such as Motoguo and  George Keburia. Make-up from Nash Chen plays with complexion and lip colour to complete the shoot.
This Schön! online exclusive was produced by
Photography / Chén Chi
Art Director / Saem Xu
Fashion / Sasa Pan
Model / Bernardo
Make Up / Nash Chen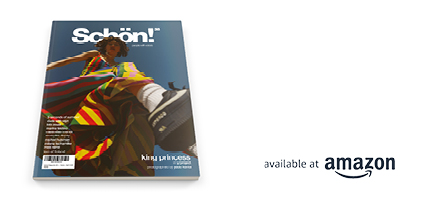 Discover the latest issue of Schön!. 
Now available in print, as an ebook, online and on any mobile device.