"We've performed everywhere. We've been so many planes, on so many flights to so many different places. It's crazy man." 2015 was unequivocally the high-flying year for Krept & Konan. It's included the launch of their debut album with a star-studded cast comprising Wiz Khalifa, Rick Ross and Skepta, among others; it's also seen the aforementioned album launch in the UK charts at N°2 on pre-sales alone, which was a first for a UK rap album. With four MOBOs under their belts, Casyo "Krept" Johnson and Karl "Konan" Wilson are rebirthing grime and rap on the UK's airwaves. The Long Way Home is a multi-faceted album – one that combines Krept & Konan's grime roots with more chart-friendly hip hop, whilst ringing true with honesty. Schön! sits down with the two bringing UK rap up to its deserved place in the charts.
Humbly accepting our praise for their fresh MOBO win, that saw the two South London natives awarded the biggest trophies of the night, namely best album and best hip-hop act, Krept & Konan are prepping their UK tour for the album, in anticipation of a series of dates that is due to peak at Shepherds Bush Empire later this month. "We've got Young and Cadet coming on tour with us and an artist named Runny from America," reveals Krept. "It's capturing the energy of the moment. We don't go with nothing planned," Konan chimes in. "Aside from the stage show, we go in there to play games, have fun, host a party." Culminating on their home turf certainly has its kudos – Krept is quick to admit it's a big moment for them. "I remember watching Wretch and that when he'd just put out his number one record."
It's no random fact that the UK rapper, formerly a grime MC, would serve as K&K's point of reference in this instance. They've made their way up through the genres since their 2011 debut, with the grime roots slowly evolving into rap. "Even Grime has more of a chance to get played than UK rap," explains Krept. "We had a really good independent year in 2013 which kind of woke everyone up. Finally, we got the breakthrough." Konan concurs: "Coming from our scene, it's not easy. There's not a lot of people from our scene who can say "yeah I've had a top ten" or they've had an album go to number one. It's good for the culture." Fell Apart/Lucky Ones specifically references the social anchoring of grime and Brit radio culture's resistance to it. The fact that the US took to Krept & Konan's work can be seen as one of the catalysts for bringing their work into a more mainstream eye. "They just think the Queen is England. We're shining light on the UK on things they never knew about. We're opening their eyes to another style of England and London," Krept explains. "When we go there, a lot didn't really realise that there were like hoods and people from the streets and issues that are happening in London. UK rap, UK grime rap, all the UK urban scene is in a good place right now."
A climax for grime this year was King Kanye's gig at a South London venue for the Brits, when he premiered All Day, bringing 25 grime artists on stage with him. "Literally Steps just texted us late and said 'you guys wearing black?' and we're like 'nope' and he's, like, 'Kanye wants you to perform his new single and he wants you on the stage for it." And that's exactly what we did. Kanye was just, like, 'Thank you guys, I appreciate it.'"
Another major turning point was when the two signed to Virgin EMI in 2013, taking the duo from their independent status into a major corporate field. It's all taking them in a positive direction, however. "The label said whatever you guys do, we're willing to back it so anything that we can do to help magnify that. What you do, whether it's the quality of videos, just anything the market and push, they're there to back what we're going to do. So musically it didn't really affect us."
The result of this partnership, The Long Way Home is a solid 74-minute album, with airtime alongside Rick Ross and Wiz, Moghuls in hip hop. Mr. Ross was in town and jumped on the occasion upon hearing the track they had in mind for him. "Within 24 hours the song was done, wrapped up, with him being in England. I feel like it was just fate," they tell us. "Rick Ross was like yeah bring it, so literally on the way back from the airport, he wrote his lyric. Went straight to the studio, we met him at the studio and that's how it kind of went down."
Other than the conventional grind-on-girl narrative (might be Wiz Khalifa's influence), The Long Way Home features a set of cathartic tracks – ones that delve deep into the trials of the duo's past. Emeli Sandé joins them for Roses, a tribute to Krept's college friend who was given two weeks to live upon being diagnosed with leukemia. "That's what we do when we're going through situations, we put them into music. It's the best thing to do, to express it like that," explains Krept. "That's definitely something that we always will do."
Ahead of their sold-out UK tour, Krept & Konan are taking their old-school grime roots into a bigger than ever arena. A touch of international hip hop and they're a world favourite – taking over Europe as of March with a tour there. "It's going to be a definite party from start to finish," Krept promises.
The Long Way Home is out now on Virgin EMI Records.
Words / Patrick Clark
Follow him here.
This Schön! online exclusive has been produced by 
Talent / Krept & Konan
Photography / Carl Wilson
Editor / Patrick Clark
Styling / Kylie Griffiths
Grooming / Lydia Warhurst
Assistants / Thomas Ramshaw & Phoebe Newman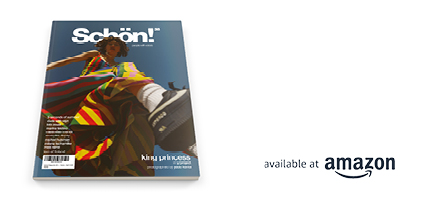 Discover the latest issue of Schön!. 
Now available in print, as an ebook, online and on any mobile device.