Clad in a white Nike vest, sans sunglasses, chatting with Schön! over Skype from his guest-room in Staten Island, Theo Rossi looks worlds removed from Shades, the villainous character he plays in Marvel's Netflix Original Series Luke Cage. The actor agrees he doesn't look particularly villainous when out of character, a trait he thinks serves him well: "I think the best villains don't look villainous," he says thoughtfully. "The best villains you never see coming… you know there are those old sayings like the 'devil comes with a smile'. It's the ones that are really quiet and who don't brag a lot but look like they're really confident like they can handle themselves, those are the ones you never want to fight because they'll whip your ass…"
It's the perfect summation of his character Shades who, donning signature sunglasses and a dark suit, enters the show quietly and is dubbed the Little Finger (in reference to the shady Game of Thrones character) of Luke Cage for his trickery and manipulations. The character couldn't be more diametrically opposed to the man who plays him, save for a New York upbringing. Shades, in his first Harlem barbershop scene with Cage, says "I'm from around the way, I grew up here" while Rossi the actor tell us "New York is in my blood, it's in my DNA".
Where Shades is a plotter and a schemer, slowly slipping out of the shadows and manipulating his way to the top through a series of calculated actions, Rossi is spontaneous with an easy sense of humour, often making his life sound more like a series of fortunate events that can be chalked up to being in the right place at the right time. 
Rossi grew up in Staten Island reading comic books and drawing comics, thinking he would eventually end up in art school: "I'm one of those kids who grew up like playing sports and grew up on Hip Hop in New York City but also read comics. You know its almost like when the Wu Tang came out and they had this love for Kung Fu movies everybody had their thing even though nobody would expect it of you." An acting career he says, had never crossed his mind: "I never decided to be an actor as weird as that sounds it kind of really came out of left field. It was the polar opposite of anything I would ever think about doing as a human being," he explains. "I was a blue collar kid you know who has worked his whole life and had every single job and hustle you can have and it just wasn't in my galaxy".
Even without his pursuing it, acting somehow found him: "There was a friend who was taking classes and one thing led to another and somehow someway I was at this school at the right time. They were casting for this independent film and I don't know why they took me for it and it was very similar to the life that I'd grown up with and I made the choice to really give it a shot, to really do it". 
Perhaps the surest and most deliberate part of Rossi's story was his move back to New York from LA, a decision met with resistance from the people around him: "I was getting a lot of heat from my people because they wanted me to stay in LA, but I always knew I was on loan to LA," he laughs. "I love LA but I always knew I would come back." When he finally decided to it was at the end of the fifth season of his last television show, Sons of Anarchy, he would end up splitting his time between the two cities until that show closed. After finishing SOA, he went straight into two films, and gained a role on Luke Cage which is shot in the New York City, quieting much of the resistance to his move: "Everybody was getting on my case that you're going to have a harder time with the business living in New York. Two weeks later, I was on Luke Cage…"
Beyond acting, Rossi is still making spontaneous decisions, like that of carrying work on his production company Dos Dudes Pictures, which he founded with a best friend from childhood. He explains the decision as if it were a no brainer: "I wasn't seeing the films that I really liked. I wasn't seeing the films that I wanted to see in the theaters anymore or just stories about people and instead of being one of those people that complains about it I decided I'll just make them." 
Rossi cares deeply about his craft, telling us: "my only goal when I play a character is to make you love me or hate me. The worst compliment I can get is 'Oh yeah; it was really good'. I want intense love or intense hate, that's what I want." To start making films could only mean great things for us as viewers. He may be neither schemer nor manipulator but like Shades, we have no doubt Rossi will continue his upward climb. 
Words / Kristie Gonsalves 
This Schön online exclusive was produced by
Photography / Andrew Boyle
Fashion / Heather Dunphy 
Talent / Theo Rossi
Grooming & Make Up / Tommy Napoli
Special Thanks / Brooklyn Grain Studio Location / Milk Studios Locations 
Photography Assistants / Nicholas Suttle & Samantha Dong
Fashion Assistant / Zoe Hughes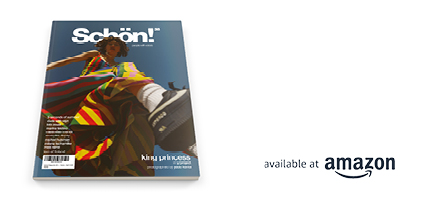 Discover the latest issue of Schön!.
Now available in print, as an ebook, online and on any mobile device.