If you make the effort to flick through the credits of your favourite chart-topping track, chances are Ryan Tedder is listed in them. The Oklahoma native is the mastermind behind some of the biggest hits from the likes of Beyoncé, Adele, Maroon 5, One Direction, Taylor Swift, Ariana Grande… the catalogue is extensive, and it keeps growing. A singer, composer, songwriter, and producer, he's amongst the most highly esteemed figures in pop music, both behind the curtains, and as the frontman of the pop-rock band OneRepublic. After awing us with his heartfelt Facebook open letter 3 months ago, Schön! caught up with Ryan to talk about the changing face of music, collaboration, and what the future holds for the 38-year-old polymath.
You've just kicked off your Honda Civic Tour. How is it going so far?
So far it's been great! We were opening for U2 for the month of May and June and we just wrapped that up and started our own headlining tour. The crowds have been great; the reviews have been great… I really have no complaints. And we're out for a long time; we go from now until basically the end of September.
We saw on your Instagram that you still have 49 more dates left…
Yes, but then it keeps on going. We go to Asia as well!
For the first time, you're going to perform a handful of songs that you've written for other artists this summer. How did this idea come? Does it feel natural to you?
It's probably weird that I've never done it before, that's probably the weirdest thing. You get artists like Pharrell or Sia, most of their hits have been for other artists, so half of their sets is them performing songs they wrote for other artists. I'm having a lot of fun with it because, to me, they are new songs. These are songs that I've performed very little so it feels fresh and fun to do them.
You've just released your new track, Rich Love. What can you tell us about it? Are you already playing it on tour?
Yes, we've performed Rich Love a few times. Again, every night is slightly different so some nights we perform it and some nights we don't. It's a song that I wrote with Brent [Kutzle, a fellow member of OneRepublic]. He had this guitar riff that he gave me back around Christmas and I wrote over it. Really, it was just vocals and guitars and then the guys from Seeb were in LA visiting and they came by my studio and said, "If you guys have anything that's just guitars and vocals that you don't know what to do with, send it us and let us mess with it" – which is the same thing they did with I Took A Pill In Ibiza.
All I've been doing lately is just doing songs. I haven't gone to radio with a single since probably October. In a way, it's been the most freeing 9 months I've had in 10 years because I don't have to do any promo. You just put stuff out on Spotify and Apple Music. Without question, we will go to radio with a single at some point. I don't know if it's going to be Rich Love or not.
We try to put out new material every month and then when it feels right, or more like when we actually feel in the mood, we'll do promotion again. [Doing promo] does take a lot of effort, we'll probably go to radio with a song when we finally have it in ourselves to do go through that process again.
Do you think your new strategy of releasing songs rather than albums is going to become the norm in the near future?
Totally. I think it kind of has already, people just haven't realised it yet. [As for OneRepublic], we will do another album, for sure, we just don't know when but I would imagine in 2018. I've been doing the same thing for going on 11 years now with this band and I think that the nonstop grind of it has pushed me to a point of just being exhausted. I got to the point where I didn't even want to do it anymore. Right around the time we dropped our latest album, it coincided with me just being completely exhausted and just being like "You know what? There's nothing I want bad enough that would justify me getting on another airplane, leaving my family and being gone for another 6 months".
I think being able to just release music as you see fit makes it so much easier. Plus, the world kind of tells you what song they love. No Vacancy – which we put out back in April – could've easily gone to radio. We actually sent it out to research and it tested pretty high. We had all the data we needed to go to radio with it, but we didn't. The song is now closing in on 100 million streams and it's something we have done zero work behind. We perform it live and people love it: it's a fun summer track.
What would have happened had I gone to radio with it? I would have had to fly to Germany and the UK at least twice, plus Australia. I would have ended up on a promo circuit that would've lasted for months; I'd probably still be doing it. I just don't have it in me to do that right now. I think the future is super bright because we live in an age where you can just release songs to your fans directly.
Albums are not selling like they used to, I know that much. Streaming is the future. It's kind of sad, but if you spend a year and a half making an album, and you make 12 songs. 3 years ago, you could have 5 singles off that album. But in the streaming world, you're lucky if you get past 2 singles. The album has already been consumed. Once it's out, in two months it's consumed. Let's say the best song on the album is the third single, you might not even get to it. 9 months in, the album's out and people want something new. This is forcing artists to focus on EPs or just releasing songs. If you want the world to focus on a song, don't put it on an album.
You've been writing and recording all over the world: from England to France to the US… How's that is affecting the way you approach your music?
Recording around the world influences what you're doing without question, both positive and negatively. I'd say the positive is that you make way more diverse music, music that's way more eclectic. For the last album that we made, [Oh My My], we collaborated with artists like Peter Gabriel, The XX, Cassius… that doesn't happen by sitting in your living room in Los Angeles. It really has to do with all the international travel. The different vibes from different countries definitely get in your brain.
How do you think your new no-album strategy is going to affect your music?
For the time being, not doing an album works for us. Right now, I'm writing too many songs to just put out a new one every couple of months. I do want to have a body of work, even though I know that the moment it comes out, it'd be passed due. There's no such thing as "one size fits all" when it comes to music. Some of our fans love the idea of new songs being dropped every couple of months and some of them probably hate it. It definitely allows me to be more flexible. If I write a song today that I'm spellbound by, I can have it out in four weeks from now. That, to me, is exciting. I've never been able to do that in the past. We had two or three songs on our last album that I wanted to put out right when we did them and sometimes, that is critical.
If you're writing songs about what's happening in the world; let's say right now you're writing about how scary the world is between our political system – the administration in America, the unrest in Europe, terrorism – there are a lot of topics that people should and are writing about. If you want to put something out like that, you need to do it when it's happening or it loses its potency.
Talking about the potency of timing, you have just released Truth To Power, as part of the documentary film An Inconvenient Sequel: Truth to Power. How did the collaboration with Al Gore come about and why do you think it's important to shed light on these social problems?
It's critical to shed light on social problems. I'm doing my best to address issues that people are thinking about; issues that are real. People's obsession with staring at their phones and living their lives through other people's Instagram pages and feeling depressed about how shitty their life is because they don't have the same figure or the same money – that's an issue and it's one that more people should be writing about.
Artists should be writing about Donald Trump. Artists should be writing about the fact that we've got missiles aimed at each other over the Korean peninsula. I'm not saying that everything has to be political. [Recently] I was going back and listening to a lot of stuff from the '60s and the '70s: The Beatles, The Stones, Janis Joplin, Joni Mitchell… They were all writing about things that were actually taking place in the universe, the real world, and that's what some of their biggest hits are about. Buffalo Springfield's For What It's Worth, for example. The thing that makes me sad right now is that I don't feel like anybody's saying anything about what it's actually happening in the world, with the exception of maybe Arcade Fire's new album.
Everybody's writing escapism music. Don't get me wrong, I love escapism music – No Vacancy is nothing but just a fun escape. But I'd love to see more artists writing about what's happening in the world, like climate change, for instance. Truth To Power is literally Earth basically writing a letter to its inhabitants. Earth is in a way representing the bitter lover: you've used me, you've adored me, you've turned your back on me, and now I'm getting older and I'm not well.
I'm not going to do a tonne of those songs but for this movie in particular, I couldn't pass it up. I was approached by T Bone [Burnett], as well as the producers and directors of the film, and then I got on the phone with Al. We talked about the movie, the ending, how we wanted the music to feel… To me, it just felt very pastoral. It felt like it needed a gospel record, which tends to be my default mechanism. Again, it's not something we would ever go to radio with, it's not that kind of record but it was so much fun. We recorded at the United Western Recorders studios -where The Beach Boys did Pet Sounds – with T Bone, who is producer God, and all of his musicians, some of the best in the world. The whole experience was just fantastic and to get to write a song that has a purpose, that's not about my personal life or broken hearts, it was so fulfilling. I don't want radio or Spotify to turn into some giant political pulpit, but it would be interesting to hear just one or two hit records out there that are talking about the realities of the world.
Flicking through the comments on the Facebook post where you released Truth To Power, although the response was overwhelmingly positive, there were a few comments referring to climate change as a "hoax" and saying you shouldn't endorse Al Gore. What do you have to say to those people?
I'd say they can "stick it where the sun don't shine" – that's a little term I grew up with in Oklahoma. Everybody is entitled to his or her own opinions and adult people are entitled to deny logic completely. They are entitled to ignore facts and they are more than welcome to have that opinion but as far as telling me not to endorse it, they can shove it. Let's put it this way, I won't tell them what religion to believe in and they don't tell me what to think about the earth I live in…
Can you give a sneak peek into what you're working on at the moment?
I'm still writing on the road but I'm also doing a lot more collaborations than I've ever done. I moved back to Los Angeles, which in itself is a door for collaboration. I've always been an autonomous guy, being in Colorado for the better part of the last decade. I have one or two songwriters signed to me that I work with but I've been operating like a satellite in a way, away from the Los Angeles and New York studio scenes.
Plus, most of the artists that I've worked with I do in their hometowns. British artists like Birdy, Adele or Ed Sheeran, I work with them in London. [If I work with] Paul McCartney, I go out to his place in the countryside. I go to where they are. I have been removed from the LA songwriter scene for the longest time but now that I live back here, I've been collaborating for the first time in a decade.
In terms of what I have coming, it's all over the map. I did a session last week with Camila Cabello and I'm really happy with it. I'm really excited about the Paul McCartney stuff. Beyond happy, it's probably my favourite session ever. I'd go as far as saying my favourite week in my life was working with Paul McCartney. The U2 album is shaping up and sounding incredible. I also got to do stuff with The Killers on their upcoming album. I've also been working with Jessie Ware, a British artist, whose single is out now.
I've been doing a lot of but as far as OneRepublic's sound is concerned; I'd say Rich Love doesn't really represent it. Even though I wrote it on electric guitar, it's turned into more of a dance record. I've returned to writing everything on acoustic guitar or piano so I have a feeling that the next thing we do is going to be rooted in a very organic way and would be a lot more soulful. The last thing we did was way more experimental and we had fun with but I'm returning more to my roots, I guess. I'm singing stuff, focusing on the lyrics and melody above and beyond anything. My focus right now is keeping things simple: heartfelt lyrics, good melody, and writing about something that people actually feel and connect with emotionally.
Rich Love is available worldwide now and available here.
Stream Rich Love on Spotify here.
Words / Sara Delgado
Follow her here.
Ryan Tedder for Schön! Magazine 
Photography / Justin Wilczynski @ Seven Artist Management 
Fashion / Michael Mann & Tyler Mann 
Production / Mynxii White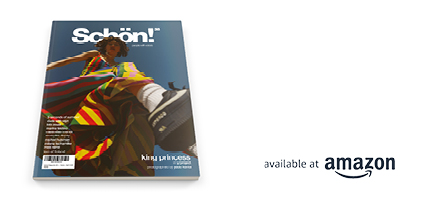 Discover the latest issue of Schön!. 
Now available in print, as an ebook, online and on any mobile device.